America's next food trend is cuisine from outside America
Celebrity chef Andrew Zimmern recently revealed what the next big food trend will be.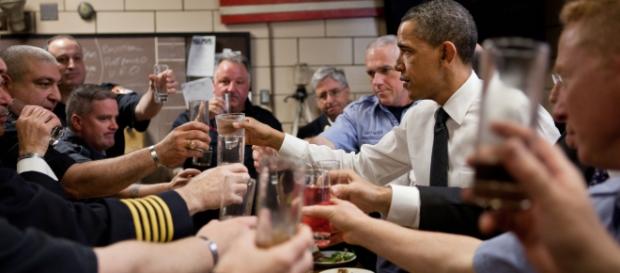 Celebrity chef and television host #Andrew Zimmern revealed what the next food trend in #America will be, in a new video interview. The renowned chef said that food from the Philippines is the next food trend in America.
"I think Filipino food keeps on getting more and more popular simply because of the many ingredients," Zimmern shared in the video. He added that food dishes from the Southeast Asian nation are also filled with European techniques because of the huge influence of the continent to their culture.
Business Insider posted the video of her recent interview. Zimmern said that food dishes from the Philippines is "the best of Asian cuisine" because of the quality of the food and the use of acidity when creating them.
He noted that they are the best of what good Asian food really means, a mixture of Asian ingredients with Spanish culture.
"Spain had colonized the Philippines for almost half a millennium at one point. So, the influences are heartfelt," the chef said. Furthermore, he also discussed some of the other cuisines that he is obsessed with.
Various international dishes
Aside from food from the Asian nation, Zimmern also shared which international dishes have obsessed him for the last few years. He mentioned Chinese food when they discovered local Chinese cooking back in the 1970s and 1980s, Business Insider reported.
He also noted Thai food that comes from another Southeast Asian country and Japanese food. He recalled that in the decade of the 70s, New York City reportedly was home to three sushi bars.
Now, there are sushi bars even in Middle America.
"All of these in the last four decades," he said in the video. "That is incredible."
Pre-colonial foods are dishes that people will love. Zimmern stated that pre-colonial recipes from Mexico have caught hearts.
"I think that will help re-build some diversity in our food system and hopefully, get us beyond the supermarket several times within the week," the chef added in the Business Insider article. He hosts a food show on Travel Channel, which is titled "Bizarre Foods With Andrew Zimmern."
Same thoughts with Bourdain
Anthony Bourdain, another celebrity chef and TV host had the same thoughts about America's next trending food. He revealed his predictions to CNN.
According to the report, Philippine cuisine will soon rise to international recognition. Bourdain has reportedly tried one of the local dishes, a sizzling crispy pork plate made from pig head and liver chopped into smaller pieces. He told CNN that dishes from this nation can "take root and take hold faster" than other dishes around the world. #Celebrities