National Trail Mix Day is a day to eat the healthy snack
August 31 is National Trail Mix Day to celebrate with granola, nuts, dried fruit, and pieces of chocolate.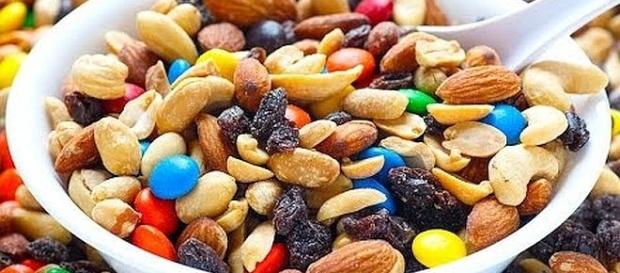 Almost everybody loves #trail mix, and it is good to know that August 31 is observed as #National Trail Mix Day. It has been designated as a day to honor the healthy snack. The combination of nuts, dried fruits, granola, and pieces of chocolate is popular with kids and adults.
Why is it called trail mix?
It is called #Trail Mix because it first came about for people to take on the trail as they go hiking. The mixture consists of items that are lightweight and convenient to carry without taking up too much space in a backpack. It is usually put in a plastic bag. It is easy to eat without having to use utensils. Nothing is included that will spoil because the mixture has a long shelf life.
It is fresh and ready to eat at any time. Nothing needs to be refrigerated. Nothing needs to be heated before it is eaten.
The mixture is not only convenient, but it is a nutritious snack to give people energy while they are hiking on a trail. When people grab a handful of the snack, they are grabbing something that is not only good but good for them.
Why people the mixture
People love the treat because it is a great meal on-the-go while they are traveling. However, this does not mean you can't have it while staying at home. It first came about for those who are hiking on a trail, but that doesn't mean you have to hike to eat the mixture.
There are so many different types in the market. You can buy a bag with all sweet items. You can buy a bag with all salty items. Then, there are bags with a mixture of both for people who love sweet and savory together.
How to make your own
Some people prefer making their snack because they can put in the exact items they like and leave out the items they don't like as much. You can make your very own custom mix with whatever nuts, fruits, and candy you like.
Some sweet items include M&M's or small pieces of chocolate. Salty things include chips and nuts of any kind. Fruits include raisins, dried cranberries, and banana chips. Some people like the organic trail mix that includes a combination of sunflower seeds, pepitas, almonds, walnuts, cranberries, raisins, banana chips, and cashews. If you like spicy foods, try the delicious blend of peanuts, pumpkin seeds, toasted corn kernels, sesame sticks and corn sticks.
Making the treat is not like making a cake or pie where you should put in an exact number of ingredients. With trail mix, you can throw in any item in any amount and the mixture will turn out to be a delicious snack to eat whether you are hiking on a trail or relaxing at home.