2 Healthy Meals That Are Easy To Cook
Don't resort to cheap takeout when you can cook these simple and healthy meals.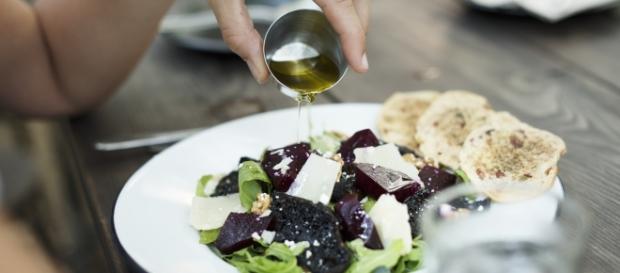 Cooking can be a daunting task, especially if you're new at it. However, there will come a time when we have to resort to cooking healthy #Meals or resorting to cheap takeout. While the latter seems much more tempting, cooking healthy meals doesn't sound as complicated as it seems. There are plenty of easy-to-#Cook recipes that don't require much effort and are even delicious. The next time you decide on going out and buying another burger, take a look at these easy meals you can easily cook at home.
Mushroom and herb omelet
While this may seem like a complicated meal, don't fret as it's really easy to do. You can cook this on your own or serve it and impress your family and friends.
According to foragerchef.com, you'll need the following ingredients to get started: a tablespoon of Creme fraiche or sour cream, a tablespoon of chopped fresh fines herbes, 1.5 ounces fresh chanterelles (about a small handful if you don't have a digital scale), one large egg, beaten until smooth with a tablespoon water, #Salt And Pepper, one tablespoon of grapeseed oil, and one tablespoon of unsalted butter.
First, you need to clean the chanterelles before whisking the eggs, chopped herbs, and sour cream/creme fraiche together. From there, heat the iron skillet and add the chanterelles when it begins to smoke. Season it with the salt and pepper before adding the butter to melt it. Next, add the egg mixture and let it cook for 30 seconds. Once that's done, set the meal aside and season with fine salt.
August 14, 2017
Avocado Caprese Salad
Salads are a staple meal for healthy living and it doesn't always have to taste bland. To make this specific meal, foodiecrush.com shares that you need two cups of fresh arugula, fresh basil leaves, 2-3 Campari or cocktail style tomatoes, three slices of mozzarella cheese, 12 avocado, a tablespoon of extra virgin oil, 1 ½ teaspoons of balsamic vinegar, sugar or honey, and salt or black pepper.
Once you've gotten your ingredients, you need to assemble the arugula, tomato, mozzarella, and avocado slices in a bowl. Top it off with cut basil leaves and leave it while you whisk the extra virgin olive oil with balsamic vinegar and sugar or honey. Season the dressing with some fine salt and sprinkle it over your delicious salad.
While trying to cook on your own might seem a bit daunting, sometimes it's the better alternative than having to buy cheap takeout. Health is wealth and a few extra minutes of your time could help you in the long run.
August 14, 2017