With no sports happening because of the Coronavirus, rapper Mike, formerly known as Mike Stud, put together a beer pong tournament with his famous friends. Due to the Coronavirus, the single-elimination, 16 team tournament will be taking place virtually. For the Celebrities to enter the tournament, they had to pay an entrance fee that went towards fighting COVID-19. The tournament is set to start on April 3. Here are the people that are participating and what they're known for.
Popular YouTubers Kyle Forgeard and Josiah "Jesse" Camp from Nelk Boys are competing in the tournament together. The channel has 4.2 million subscribers with their most popular video coming five years ago under the title "Coke prank on cops" which has 34 million views. They will be facing Machine Gun Kelly in the first round.
Machine Gun Kelly is best known for his song "Rap Devil" which is his diss track towards Eminem. The song has garnered 277 million views on YouTube. He's facing Nelk Boys (Kyle Forgeard and Josiah "Jesse" Camp) in the first round. (Image via Beerjug/Youtube)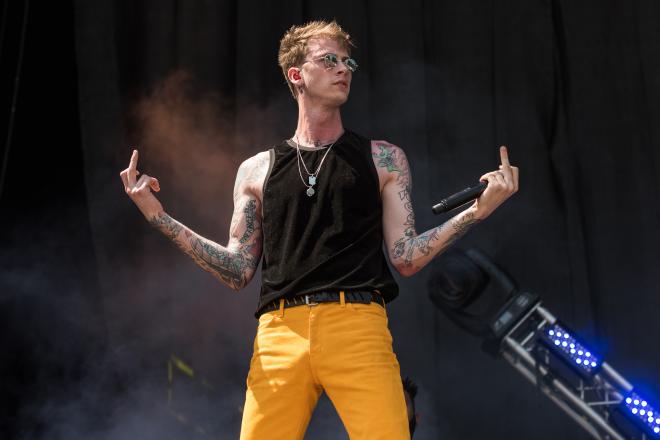 Don't miss our page on Facebook!
© ALL RIGHTS RESERVED