NHL All-Star rosters announced
The NHL has announced the full rosters for the 2017 All-Star Game in Los Angeles.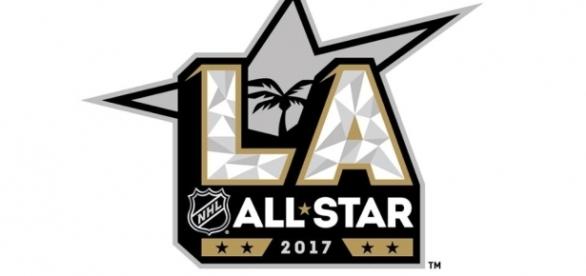 With the 2016-17 NHL season in full swing, we're approaching the halfway mark of the season, and with it comes the All-Star game. On Tuesday, the #NHL announced the full rosters for the event in Los Angeles. 40 players have been selected by the NHL to play under four fan voted captains.
3-on-3 format returns
The 2016-17 All-Star Game will be played under the new 3-on-3 tournament format that was introduced last season. The teams will be broken down into divisions, each led by a captain. Each divisional team will consist of 11 players that will be made up of six forwards, three defensemen, and two goalies. Each game will consist of two 10-minute periods of 3-on-3 action.
The John Scott Rule
Hockey fans will recall the voting fiasco from the 2015-16 All-Star Game involving John Scott. Before the 2016-17 season, fan voting was open to any player and the ballot boxes were stuffed by fans in an attempt to get notorious tough guy Scott into the game. Scott was a fighter that lacked the skills of the players that are elected to play in the event. In an attempt to keep Scott out of the event, he was traded from Arizona to Montreal and immediately demoted to the AHL.
The NHL didn't know how to handle the situation at the time, and luckily for the league, the new 3-on-3 format was a huge hit with fans, and Scott even scored two goals, leading his team to win the tournament. Scott was even named the All-Star MVP. Despite the positive outcome of the situation, the NHL does not want to repeat it. A new rule has been introduced stating that any player who is injured or in the AHL will not be on the active ballot. This new stipulation has been aptly called the "John Scott Rule."
The rosters
Atlantic Division
Michel Terrien (HC), Montreal Canadiens
Brad Marchand (F), Boston Bruins
Auston Matthews (F), Toronto Maple Leafs
Frans Nielsen (F), Detroit Red Wings
Kyle Okposo (F), Buffalo Sabres
Vincent Trocheck (F), Florida Panthers
Victor Hedman (D), Tampa Bay Lightning
Erik Karlsson (D), Ottawa Senators
Shea Weber (D), Montreal Canadiens
Carey Price (G), Montreal Canadiens
Tuukka Rask (G), Boston Bruins
Metropolitan Division
John Tortorella (HC), Columbus Blue Jackets
Sidney Crosby (F), Pittsburgh Penguins
Taylor Hall (F) New Jersey Devils
Evgeni Malkin (F), Pittsburgh Penguins
Alex Ovechkin (F), Washington Capitals
Wayne Simmonds (F), Philadelphia Flyers
John Tavares, (F), New York Islanders
Justin Faulk (D), Carolina Hurricanes
Seth Jones (D), Columbus Blue Jackets
Ryan McDonagh (D), New York Rangers
Sergei Bobrovsky (G), Columbus Blue Jackets
Braden Holtby (G), Washington Capitals
Pacific Division
Peter DeBoer (HC), San Jose Sharks
Connor McDavid (F), Edmonton Oilers
Jeff Carter (F), Los Angeles Kings
Johnny Gaudreau (F), Calgary Flames
Bo Horvat (F), Vancouver Canucks
Ryan Kesler (F), Anaheim Ducks
Joe Pavelski, San Jose Sharks
Brent Burns (D), San Jose Sharks
Drew Doughty (D), Los Angeles Kings
Cam Fowler (D), Anaheim Ducks
Martin Jones (G), San Jose Sharks
Mike Smith (G), Arizona Coyotes
Central Division
Bruce Boudreau (HC), Minnesota Wild
Patrick Kane (F), Chicago Blackhawks
Patrik Laine (F), Winnipeg Jets
Nathan MacKinnion (F), Colorado Avalanche
Tyler Seguin (F), Dallas Stars
Vladimir Tarasenko (F), St. Louis Blues
Jonathan Toews (F), Chicago Blackhawks
P.K. Subban (D), Nashville Predators
Duncan Keith (D), Chicago Blackhawks
Ryan Suter (D), Minnesota Wild
Corey Crawford (G), Chicago Blackhawks
Devan Dubnyk (G), Minnesota Wild
The 2016-17 #All-Stars will face-off in a skills competition on Jan. 28 at 9 p.m. ET, and the All-Star Game will be played on Jan 29. at 3:30 p.m. ET. #Hockey