Cleveland Cavaliers to trade for backup point guard?
Is Brandon Knight leaving the Phoenix Suns to join the defending champs?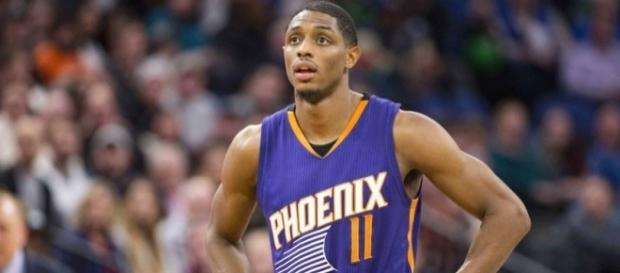 The defending NBA champion #Cleveland Cavaliers have so far continued their run of success this season with a 28-8 record, which is good for first in the Eastern Conference. The team has been firing on all cylinders and has been clicking seamlessly as they prepare for their playoff run. The only glaring hole they have on the roster is at backup point guard. The Cavs don't have a veteran point guard to relieve star Kyrie Irving and that could create problems in the post-season. Lebron James has even stated recently that the team needs a point guard and he's not gonna say it again. These strong words from Cleveland's franchise player carry a ton of weight and the team will do everything it can to appease him.
Cavs looking to deal before trade deadline
With the NBA trade deadline inching closer, the Cleveland Cavaliers seem prepared to make a move for a veteran point guard. The team wants to limit the workload of Kyrie Irving and make sure he's fresh for the playoffs, but can't do that without a reliable backup. Rajon Rondo's name has been floating around lately due to his recent benching with the Chicago Bulls.
Rondo signed a free agent contract with the Bulls last summer and things just haven't worked out to say the least. He would be able to provide a capable veteran presence behind Kyrie and he would be able to be the floor general on the court that the team desperately needs in their second unit. Rondo's willingness to accept a bench role and his ability to mesh well with teammates would be a big concern and probably reason enough for Cleveland to look elsewhere.
Brandon Knight to fill backup role?
Another name that has been circulating and is probably a better fit for Cleveland is #Brandon Knight. Knight is currently playing a sixth man role for the Phoenix Suns, and because of the abundance of guards on their roster, he has become a disposable asset. At just 25- years-old, Knight still has a lot left in the tank to give a championship contender. He could definitely be the type of player that could be an effective backup for Kyrie Irving. He's a great ball handler and has the ability to score pretty consistently.
A proposed trade between the Suns and the Cavs would send Tyson Chandler and Brandon Knight to Cleveland in exchange for Tristan Thompson and Iman Shumpert. This trade would bode well for both parties. The Cavs would get a rim protector and interior presence in Chandler, as well as their coveted backup point guard, and the Suns would get a defensive-minded shooting guard as well as a very durable power forward/center in Tristan Thompson. It seems only a matter of time before Cleveland make a move, because they're going to have to address this need before the deadline passes. #NBA