Uruguay memorial for 1972 Andes flight disaster sees another plane crash
As people in Uruguay were holding a memorial event on the 45th anniversary of the Andes crash, a Piper J-3 crashed into the ocean in front of them.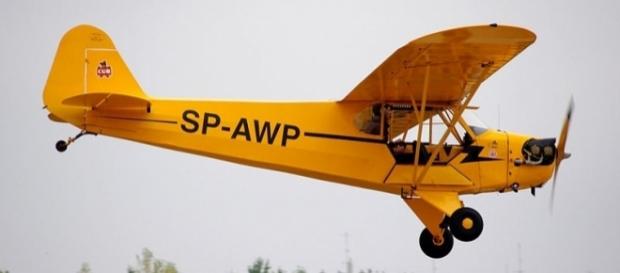 The Andes #Plane crash in 1972 saw 29 people dead and several different events were planned over the weekend to commemorate the victims on the 45th anniversary of the crash. However, while Uruguayans were holding a memorial event for the incident, yet another plane crash occurred, right before their eyes.
Two men had been enjoying an anniversary beach barbecue close to Montevideo before their plane crashed. As reported in the Uruguayan media, while the pilot survived, authorities are still searching for his co-pilot.
Survivor of the Andes crash watches plane fall in water
The BBC quotes Roberto Canessa, one of the survivors of the Andes crash, as telling the Uruguayan media the Piper J-3 plane had just taken off, but suddenly fell into the water, close to where they were gathered for an anniversary event on Sunday.
Uruguay: Plane crashes during Andes disaster memorial https://t.co/6jPEadYkEN

— BBC News (World) (@BBCWorld) October 9, 2017
As reported by the Mail Onlie, the pilot, Rodrigo Artagaveytia, survived and swam to safety, but the co-pilot, Chilean national Fernando González Foretic, is still missing. Foretic has reportedly worked as a doctor with the Chilean rugby team as well as the football team at Universidad Católica in Santiago. He had been part of a group enjoying a barbecue the day after Saturday's Uruguay versus Chile Friendship Cup rugby match, which commemorates the 1972 plane crash each year. Canessa said his thoughts are with the Chileans and that the loss of the co-pilot is very sad.
1972 Andes plane crash killed 29
The story of the 1972 Andes plane crash was made into the 1993 movie "Alive." The incident happened on October 13, 1972 as the Christian Brothers, a Uruguayan amateur rugby club, were flying with friends and relatives to Chile for a game.
Twelve passengers were killed in the actual plane crash, while six others died from their injuries over the series of days following the accident. 11 more people passed away due to the harsh conditions they were suffering and the lack of food. Those who remained had no choice but to eat the remains of the dead passengers in order to survive long enough to be rescued.
Aircraft drops out of the sky in front of plane crash survivors at memorial for the 1972 Andes flight disaster https://t.co/kSZc8fDNxm

— News In The World (@NewsInTheWorld) October 9, 2017
The Mail Online published a report back in 2016 where Canessa described how it was to be forced to eat his friends. He said their mission was to survive until rescue finally arrived in the Andes, describing himself and his fellow survivors as "creatures from another planet" for what they were forced to do.
Each year a variety of events is held in both Chile and Uruguay, including the memorial rugby match between Uruguay and Chile, the location of which has alternated between the two countries each year for the last 44 years. #Piper J 3