Rumors of vampires prompt United Nations and US to pull staff from Malawi
Sounding like something from a horror movie, when vigilante groups attacked people they believed to be vampires, the UN started pulling out its staff.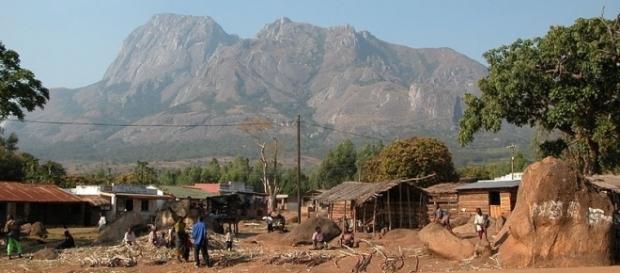 A series of vigilante attacks in the East African nation of Malawi has seen at least six people killed, after being accused of being bloodsucking Vampires. This has led to the United Nations pulling out staff in two districts in the south of the country. The U.S. Embassy has also temporarily withdrawn Peace Corps volunteers from the area.
According to a local police report, since mid-September, the victims were suspected of attempting to obtain and drink human blood for use in some type of magic or spiritual ritual.
UN pulls staff from 'vampire' affected areas
According to a security report by the UN Department of Safety and Security, the Phalombe and Mulanje districts have been severely affected by an ongoing series of stories relating to bloodsucking and the existence of vampires in the area.
This has led to the United Nations pulling out its staff from those two districts in the southern area of Malawi.
The UN isn't alone in withdrawing staff from the area, as the U.S. Embassy in the country has also withdrawn a team of Peace Corps volunteers temporarily and has advised U.S. citizens not to visit the area.
Vampire scare in Malawi prompts UN to move staff after mob violence, report says | Fox News https://t.co/gG0kBW9CXU

— Helen Ann (@HelenAnn16) October 10, 2017
Vigilante mobs set roadblocks, kill alleged 'vampires'
As reported by the New York Post, armed vigilante mobs have been setting roadblocks, then capturing and killing alleged vampires. Malawian President Peter Mutharika said in a statement that the vigilante mob behavior is agonizing and distressing, adding that the situation is of grave concern to the entire government.
Malawi president condemns mob attacks on 'vampires' - https://t.co/yvNu49RlQp via https://t.co/VCNs4FJ75Y

— leighton moore (@595moore) October 10, 2017
News.com.au quotes police spokesman James Kadadzera as saying the latest attack occurred over the weekend when a vigilante mob beat two people to death because they were suspected of being bloodsuckers. Kadadzera added that the two victims were planning on praying close to the mountain when the violent crowd intercepted them as they passed through a village.He also quoted another incident, where a local chief was murdered by a vigilante mob, who accused him of colluding with suspected vampires.
Saying the victims had been targeted after being believed to be seeking blood for spiritual rituals, Kadadzera went on to say there is no evidence of vampires and that police blame the communities for taking the law into their own hands. He also added that no one had visited the police to complain about any alleged bloodsuckers.
#Vampire scare: UN, US pulls staff out of #Malawi as superstitious mobs attack strangers, AFP https://t.co/MBCfhEI4Ro

— Chika Oduah (@chikaoduah) October 10, 2017
Following the killings, more than 100 riot officers have been deployed in the region, but reportedly this hasn't prevented terrified locals from continuing to set up roadblocks.
They have also continued to send armed mobs out into the streets to search for the alleged vampires.
Click to read more
and watch the video
or