Fake Trump news gets Tanzania TV station staff suspended
Tanzanian public broadcaster TBC has suspended nine staffers after it airs hoax story involving Tanzanian President John Magufuli and President Dona.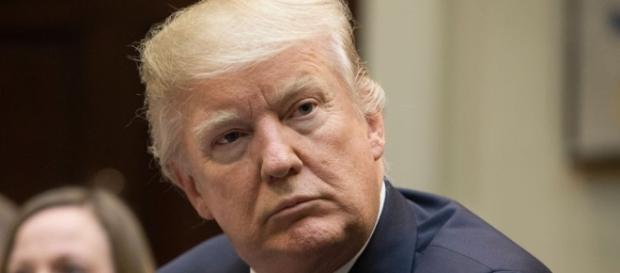 Nine staffers of Tanzania Broadcasting Corporation (TBC) are facing suspensions after airing #fake news saying that President #Donald Trump had praised Tanzania President #John Magufuli's performance. The article gave the impression that it appeared on Fox News' website, one of the largest media firms in America. Published last week, the article stated that Mr. Trump hailed Mr. Magufuli as an "African hero" in contrast to other leaders who are "doing nothing."
TBC against fake news
Ayub Chacha, the broadcaster's director general, said the station should have confirmed the Trump story first before going live. In the article, the U.S president supposedly commented on how Magufuli was a great example among African leaders.
It suggested that Trump made the comments while signing an executive order excluding Tanzania from a travel ban on African countries, which includes Uganda and Zimbabwe. The banned countries, according to the article, had presidents that have "declined to leave power," and that Magufuli's exemplary leadership skills should be followed.
John 'Bulldozer' Magufuli
Magufuli, 57, has been in office since 2015 and is known to his homeland as the "bulldozer" for his iron fist. The president of Tanzania is known for his anti-corruption campaign, disdain for reckless spending, and infrastructure efforts.
The son of a peasant farmer, citizens of the country see Magufuli as a leader who keeps his campaign promises. Humility is said to be his greatest virtue, and he made headlines upon making education free for children whose parents couldn't afford it.
Kitila Mumbo, a political analyst, told BBC last year: "There is no doubt that President Magufuli is very popular among many ordinary Tanzanians."
Meanwhile, President Trump on Wednesday criticized the released portion of his 2005 income tax form and has called it "fake news," though his administration appeared to have confirmed the accuracy of the documents already.
Does anybody really believe that a reporter, who nobody ever heard of, "went to his mailbox" and found my tax returns? @NBCNews FAKE NEWS!

— Donald J. Trump (@realDonaldTrump) March 15, 2017
MSNBC's Rachel Maddow trumpeted the documents as "breaking news" on Twitter an hour before her 9 p.m. slot. The White House has since confirmed the returns' numbers but said it was "illegal to steal and publish tax returns."