Twitter comes alive as people crash their brand-new Christmas drones
Christmas saw many people receiving drones as gifts, but many didn't bother to read the instructions, leading to the birth of #DroneCrashmas.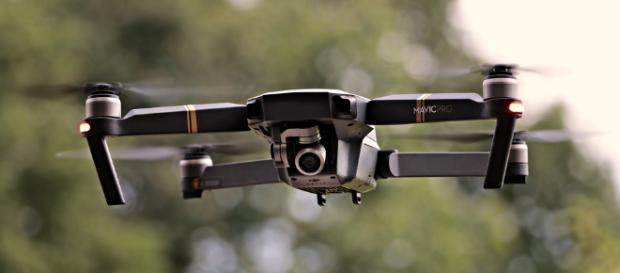 Christmas Day has been and gone for another year and saw many lucky people receiving drones as a fabulous gift. Naturally, most of these lucky people immediately headed outside to try out their new toy, leading to a series of spectacular, and occasionally strange, crashes.
As reported by Time, one Twitter user, Faine Greenwood, found the whole idea of crashed drones a lot of fun and she headed to the social media to share some of the more spectacular or humorous accidents that happened soon after those precious gifts were unwrapped under the hashtag #DroneCrashmas.
The birth of #DroneCrashmas
Her interest in the phenomenon is definitely clear, as Greenwood works as an assistant researcher involved in researching UAVs at the Harvard Humanitarian Initiative. She made up the hashtag #DroneCrashmas and shared dozens of fun tweets relating to the death of drones over the Christmas holidays.
Christmas Drone stuck in my hair
Jordyn Kelly headed to Twitter on Christmas Day to say she was "literally crying," after her brother flew his brand-new drone into her sister's hair.
That is one knotty situation, indeed.
I'm literally crying. My brother flew his drone into my sisters hair 😂😂😂😂 pic.twitter.com/B647NF6s6u

— J ✨ (@Jordyn_Kelly) December 25, 2017
Chad Tha Dad tweeted to say he owned a drone for around 5 minutes before it took a swan dive into the lake and sank to the bottom. He then, apparently, lost his chain, too, adding a possibly sarcastic "Merry Christmas."
I Owned a Drone for bout 5 min before it flew in the lake & sunk to the bottom..Lost my chain in the lake... Merry Christmas 🎄 pic.twitter.com/kU9DKMbZt8

— "Chad Tha Dad"👳🏽‍♂️ (@ChasiinCashChad) December 25, 2017
Stuart McGregor apparently bought a baby drone for his nephew and its first flight took it straight into the Christmas tree.
It certainly looks festive now!
Baby drone for nephew, first flight into the tree.... pic.twitter.com/4vkgeazVk7

— Stuart McGregor (@StuartMc1) December 25, 2017
Twitter user Dutch Lettuce made good use of a neighbor's kid's drone crashing into the gutters of his home – he cleaned out the gutters while he was up there saving Christmas.
Mission accomplished. Dutch Lettuce saved Christmas. And cleaned out a section of his gutters while he was up there. He being me. #christmas #gutters #dronecrashmas

— Dutch Lettuce (@DutchLettuce) December 26, 2017
Raj Mody calls it a "traditional Boxing Day scene" by tweeting an image of a mini-UAV stuck up in a tree.
Traditional #BoxingDay scene - drone stuck in a tree #dronecrashmas pic.twitter.com/yY59I1AGEc

— Raj Mody (@raj_mody) December 26, 2017
User JanetJlake lost her drone and has a hunch that it might be in this tangled bush somewhere but the darn thing isn't responding to her calls.
I have a hunch the lost Christmas drone may be in there but it isn't responding. pic.twitter.com/9tgRG2yiau

— Janet (@JanetJlake) December 25, 2017
Greenwood pointed out to her that drones don't generally respond to their names, adding that humans aren't actually allowed to know their real names.
You know, all high-tech, secret stuff.
Drones generally don't answer to their names, I'm afraid - we aren't to know their real names #dronecrashmas https://t.co/wSNcwJ82tM

— Faine Greenwood (@faineg) December 26, 2017
While drones that crash into the bushes might survive the experience, this poor Twitter user lost his new toy when it plummeted to the ground and broke. Sad.
Last shot before my propel X5 drone lost connection and plummeted to the ground and snapped. pic.twitter.com/DrfsNuHhrE

— Kyle Harris (@kylesaidthis) December 26, 2017
Last, but definitely not least, Twitter user DroneSinger made a rather amusing parody song about the phenomenon, saying thousands, or rather hundreds, have already crashed or lost their drones. That Twitter user noted that most crashes were caused by not reading the manual and calibrating their toys correctly before launching them. Enjoy the song below.
Thousands upon thousands! Ok, well...more than a few hundred have crashed or lost their drone to a #flyaway. Many caused by not reading the manual completely and calibrating their drone before flying! 😳 https://t.co/RfsUlQEezz #dronecrashmas

— DroneSinger (@DroneSinger) December 25, 2017
Click to read more
You will watch a video to read the news
or