What to expect on Google's event on Oct. 4
Google is expected to unveil their next iteration of the Pixel lineup, new Amazon Echo show competition and a Pixel Laptop revival.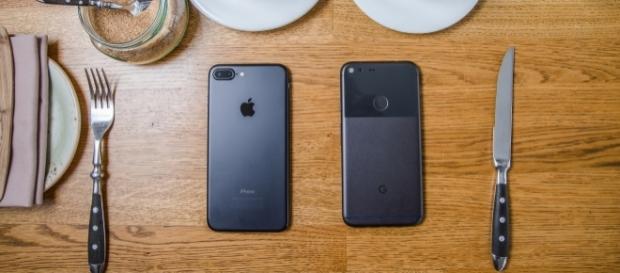 Google's big event is just around the corner, and Android fans can hardly wait to see what the search giant is about to reveal on the fourth day of October. This year, we have seen phone manufacturers such as LG, Samsung and Apple made significant design changes with their flagship devices; it's now Google's turn to unveil what they have been developing for the past year.
On Oct. 4, Google is expected to unveil their next iteration of the Pixel lineup, in addition to a new device that would directly compete with the Amazon Echo show and a Pixel Laptop revival.
Pixel 2 and Pixel XL 2
The most anticipated devices that people are waiting for are the next-generation Pixel smartphones – the Pixel 2 and the Pixel XL 2.
According to CNET, the latest handhelds are being manufactured by HTC and LG respectively. This time around, Google is expected to add features that were missing from last year's flagships, including water resistance.
The search engine giant is also said to be adding a feature to the Pixel 2 and Pixel XL 2 very similar to the HTC U11's Edge Sense, where a user can squeeze the phone to perform specific tasks such as launching apps. Furthermore, don't expect the latest Google devices to have the 3.5 mm headphone jack.
The latest Pixel devices are expected to compete with their biggest rivals, the iPhone 8, 8 Plus and the iPhone X.
Home device codenamed Manhattan
Google has recently taken down its YouTube app from Amazon devices, only saying that Amazon violated their terms of service as the reason for the unexpected move, according to a report by Tech Radar.
However, it's very interesting to know that Google has been developing its own device that would likely compete with the Amazon Echo Show, codenamed Manhattan, and will also feature a 7-inch screen. Although, this new Home device is yet to be confirmed whether or not it will make an appearance on Oct. 4.
What people might actually see is a new Echo Dot competition called the Home Mini.
Pixelbook, the Pixel Laptop revival
According to a report by Engadget, the tech giant might unveil its revival to the Pixel Laptops. This time around, the new device will be called the Pixelbook.
The Pixelbook can be folded like a tablet, according to reports, and a new accessory called the Pixelbook Pen will be available separately for the device as a stylus. The base model reportedly costs $1,200 with 128GB of internal storage and the 512GB version will be priced at $1,750.
The Pixelbook is expected to run Google own operating system, the Chrome OS.
Click to read more
and watch the video
or