Samsung's Galaxy S9 to receive a massive camera upgrade
With the objective to eliminate the "camera bumps," Samsung is working on two new ISOCELL sensors.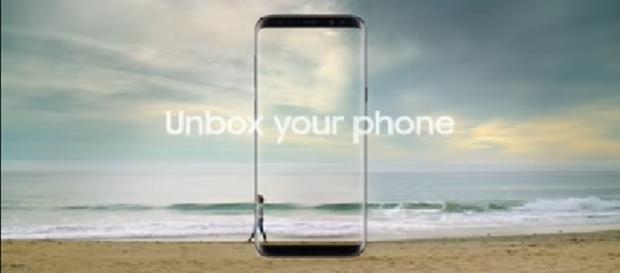 Smartphones [VIDEO]are getting thinner by the day. But their #Camera systems are improving too. The market is currently filled with incredible camera-centric devices. The list includes Samsung's Galaxy S8 and Apple's iPhone 8 Plus. Both feature a dual rear camera setup. But as noted by Express, they are often associated with annoying "camera bumps." With the objective to eliminate these "bumps," Samsung is working on two new ISOCELL #Sensors.
Everything you need to know
According to Engadget, Samsung is close to creating two ISOCELL sensors. The company [VIDEO] plans on integrating this in their Galaxy S9 smartphone. The sensors are designed to deliver high standard imaging performance.
They bring newer components on the handset. This will provide users with a greater field for experimentation. The report further goes on to state that the first sensor is based on Samsung's "Dual-Pixel" technology. It features 12-megapixels (Fast) 2L9, which is accompanied by Auto Focus feature. The size of the sensor is merely 1.28μm each. In comparison to the current sensors by Samsung – which measure 1.4μm – these are much smaller. The new system will take a shorter amount of time to focus on subjects. It can capture quality pictures even when the subject is in motion. Different filters like Bokeh, Low-Light Performance, and others are easily compatible.
More regarding Galaxy S9
According to WCCFTech, Samsung's Galaxy S9 and S9 Plus are expected to be worthy successors to this year's Galaxy S8, S8 Plus.
The smartphones will be powered by Qualcomm's Snapdragon 845 system-on-chip. The device will run on Android Oreo and will be home to a massive battery life. The South Korean giant is also considering packing the smartphone with 3D camera sensors. This will extend support to facial recognition software – something that Samsung's arch-rival, Apple has already debuted in iPhone X this year. The Galaxy S9 series might arrive earlier than expected in the market next year. Samsung usually launches its S-series during the annual Mobile World Conference event. But they have been rumored to launch the smartphones in January next year. In fact, the company has even begun working on the units. If all falls into place, then they should be able to assemble the smartphones by November. This will give Samsung an upper hand over Apple and OnePlus. The consumers will be convinced to purchase Samsung's products even before they have the chance to consider any other brand. #samsung galaxy