Google Pixel Buds vs Apple AirPods: The translation feature stands out
It is too early to ascertain whether the Pixel Buds are better than Airpods. However, the translation feature in the Buds is truly revolutionary.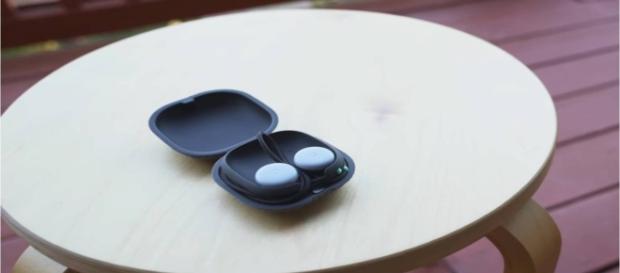 Google recently stunned the tech world by revealing a plethora of gadgets along with the Pixel 2 smartphone. In a bid to thwart market dominance by Apple, Microsoft, Amazon and the like, the search giant has been focusing on the hardware side of the industry. One of the major attractions revealed at the Made By Google event was the Pixel Buds.
It will be most interesting to see how these tiny wireless neck-buds compare to Apple's AirPods. Even though it is not yet possible to comment on the sound quality of the Buds, the ear-buds are priced similar to that of the AirPod's, at $159. There are plenty of differences between the two.
They are worth elucidating here if a buyer is thinking of choosing one over the other.
There is no clear winner at this time. The two are going to be repeatedly compared in the coming months. It is absolutely intriguing that Google has chosen to enter this market too. As the search giant has dropped the 3.5mm headphone jack from the Pixel phones, selling its own wireless earphones makes sense.
Wireless in a different sense
The Pixel Buds are wireless. This means there is no wire connecting the earpieces to the phone. However, they do have a wire connecting the two buds. On the other hand, the #Apple AirPods are truly "wireless" because of the absence of any wire whatsoever. On the upside, It is easy to drape the Pixel Buds around one's neck.
Summoning the Digital Assistant
Those who do not like the idea of totally wire-free earphones will find this mini Google gadget useful.
In terms of summoning respective Assistants, both are on the same plane. Both the AirPods and Pixel Buds can summon their company's digital assistants without the need to take out the phones.
Translation feature making waves
When it comes to the #Google Pixel Buds, the most talked about feature must be the translation feature. This is where Google will score higher than Apple. According to a company statement, the Buds are capable of translating in real-time. Users need to tap, hold the Buds and speak. The Buds will automatically translate the spoken words.
Battery life and charging
When talking to someone, the Buds will translate whatever the person on the other side of the line is speaking. If Google can pull this off without a glitch, it will be revolutionary. The Pixel Buds have a battery life of five hours. A pair can be charged four times via the carrying case. Apple AirPods also have a similar feature.
The best-fit
In terms of fit, the Buds are pretty adjustable, unlike the AirPods. However, users will be able to hear a bit of ambient noise when using the Buds. AirPods may be preferred for maximum sound quality. The Buds come with more controls than the AirPods though. According to The Verge, users can double tap to read notifications, play and pause music and swipe to adjust volume. #Pixel Buds Translation