Apple plans to knock out competitors with Apple Pay Cash
The tech company aims to beat companies like Venmo with its new feature.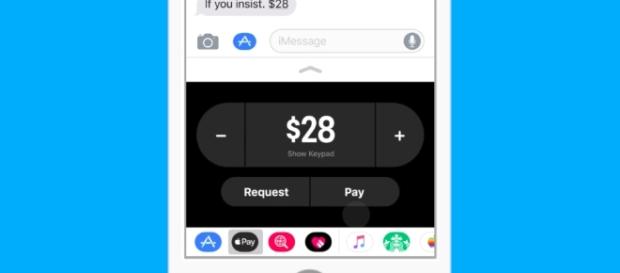 iOS 11 was Apple's biggest update in years. The new operating system unleashed an array of new features including screen recording, a customizable control center, and an updated version of Siri. Following months of beta testing by developers and Apple die-hards, the software was finally released to the public in September.
Updated Apple Pay
When the new iOS was announced in September, one of the most interesting features was a new addition to Apple Pay. The revolutionary feature was first released to iPhones in October 2014. It started the future of contactless transactions, allowing users to simply hold their phone to a card reader in order to pay for items.
Since its release three years ago, stores everywhere have begun to accept the form of payment.
Thanks to its success around the world, Apple announced a new Apple Pay feature with iOS 11. The new feature, called "Apple Pay Cash," allows users to request or pay others directly through iMessage.
A first look at the Apple Pay Cash setup hidden within the iOS 11.1 beta! You add a bank account and verify w/ photo ID to transfer $. pic.twitter.com/CJ9givHWBi

— Anthony Agatiello (@AAgatiello) October 14, 2017
The feature mimics apps available on the Apple store like Venmo, which allows users to add bank information in order to send and receive money electronically. The company aims to make the process simpler for users, as the new feature does the same thing without having to download an app.
Electronically exchanging money has become immensely popular in today's world. According to Investor Place, American's sent a total of $147 billion through smartphone apps in 2016 alone.
Missing from the update
Although Apple announced Apple Pay Cash as an iOS 11 feature, it was not included in the September release of the software update. The company reports that the feature is not quite ready but will be in an update in the near future.
Apple employees get the perks of testing out new features before anyone else. According to Mac Rumors, employees began testing Apple Pay Cash in early October. The new feature will require verification of users' identities. Leaked images show screens that ask users for information such as their address, birthday, and social security number.
Cash received through Apple Pay Cash will be loaded onto an electronic card available in users' virtual wallets. This card can be used to make in-store purchases anywhere that Apple Pay is accepted. Users will also have the option of transferring any money they receive to their own bank accounts.
The feature could reach the public as early as the end of this month although it is absent from the latest developer's version of iOS 11.
Click to read more
and watch the video
or