Apple iPhone 8: The phone with great features
The 2017 Apple flagship comes with a ridiculously fast processor, better camera and some really exciting features.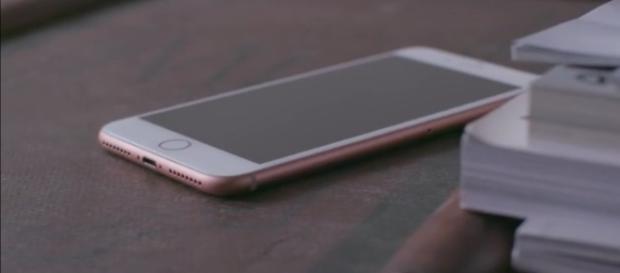 Apple unveiled its 2017 flagship smartphone, iPhone 8 on September 12. The iPhone 8 and 8 Plus did not come with any significant updates as far as its design is concerned. To compensate for that, the handset did come with a top-notch processor along with a good camera and some really exciting features. One must know how to use the features to get the best out of it. The phone is in competition with Samsung Galaxy S8 in the high-end smartphone market.
Squish the keyboard
According to a report by Tech Radar, Apple decided to opt for a larger display with its iPhone 8. Therefore, it can be quite difficult to type on the keyboard, especially when the individual is using one hand.
The handset comes with three options: left-hand keyboard, standard keyboard, and a right-hand keyboard. Choose either left-hand or right-hand and squeeze the keyboard down to a size which makes it easy to use.
Custom-made control center experience
Apple has completely redesigned its Control Center in IOS 11. Individuals have greater control over the different functionalities after the update is installed. Users can implement a customized experience by simply tapping Settings > Control Center > Customize Control. There are a bunch of interesting options to choose from. Users can add the "screen recording" and "control Apple TV" option as well.
Drag and drop inside Apple's apps
Previously, users couldn't possibly Drag And Drop items between apps. Apple has made that possible in the latest iOS 11 update.
Individuals will now be able to drag and drop content within Apple's app itself. For example, owners can attach a photo/video to their email by simply dragging it to the message. The same is applicable in the Notes and Files option as well. The user experience is a whole lot friendlier with this addition.
Scan QR codes
Android smartphones already have the option of scanning QR codes using their handset. Therefore, Apple is pretty late to this party. Nonetheless, the company has added the ability to scan QR codes using the Camera app. Upon scanning, users are able to access the link through Safari.
Special effects to messages
Users can add special effects to their Messages. They simply need to long-press the "Send" option after typing the message out. Following which, they will face a variety of effects. They can choose the one that they prefer. They can even opt for "Hide Alerts" options. Users aren't sent notifications if they choose this option.
Click to read more
and watch the video
or