ZTE Axon Multy clamshell to be AT&T exclusive
A source claimed that ZTE would soon launch a horizontal clamshell handset, named Axon Multy, which will be exclusively available in AT&T's network.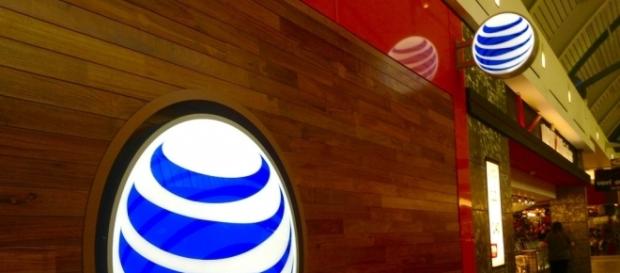 Smartphone designs are slowly moving into the bezel less edge-to-edge variety, with more and more smartphone maker trying to eliminate the bezels, so as to offer larger and better displays. However, a new #Zte smartphone [VIDEO] looks to bring something unique to the smartphone market in the United States. The company will soon release a foldable smartphone with dual displays, which would be exclusively available with AT&T.
What is known about the new ZTE device?
According to Venture Beat, the design of the impending handset, which it says is named #Axon Multy, will be similar to the Sprint exclusive Kyocera Echo that released almost six years ago.
The report cites an unnamed source who was briefed on the features and specs of the Axon Multy. According to the same source, the AT&T exclusive handset will be released in October this year.
The ZTE Axon Multy is purported to be a horizontal clamshell handset with two displays, each sporting a Full HD (1,920 x 1,080 pixels) resolution. These screens sit on the front of the handset and back when in its folded state. However, once opened the two displays come together to offer a singular 6.8-inch screen. This display is just slightly bigger than many of the single display devices that are available in the market today. For instance, the Galaxy S8+ offers a 6.2-inch display, while the LG V30 sports a 6-inch one.
Other specs of the ZTE Axon Multy
Unfortunately, since this report comes from a source with knowledge of the impending handset, there are no images or renders accompanying the information.
This makes it very difficult to judge what the handset will look like. However, the source did reveal some of the specs that can be expected to be coming with the Axon Multy.
For instance, the device is expected to sport a Qualcomm Snapdragon 820 chipset. This SoC is quite old and it does not make sense to house this particular processor inside that handset that is expected to be released in the fourth quarter of 2017. It will also boast 4 GB of RAM and 32 GB of internal flash storage, which is on the lower side. A 20-megapixel camera is also said to be present in the device that is being touted as both the front and rear facing sensor. Finally, a 3,120 mAh battery will ensure that the device continues to run.
Even though some of the specs are a bit outdated, the source revealed that AT&T will retail it at a price close to $650. At this price range, many modern premium smartphones are easily available. So, it would not make much sense for people to select the ZTE Axon Multy over all the other high-end devices. #AT&T