AT&T releases Cingular Flip 2: A clamshell phone for $60
AT&T released a new clamshell handset, named Cingular Flip 2. This device is a smartphone and is priced at just $59.99.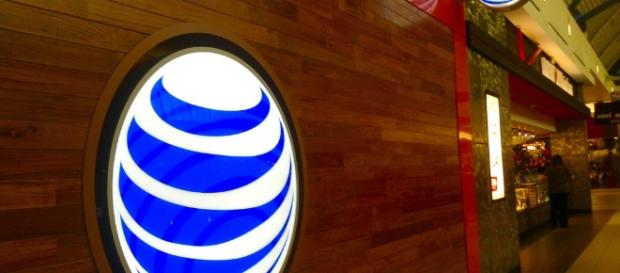 Smartphones have become an important part of everyone's life. Handsets are not just used for making or receiving calls but they are also used for various infotainment purposes. However, there are many customers who prefer using a Clamshell Phone. AT&T has released the pocket-friendly Cingular Flip 2 clamshell phone, which will cost only $60.
AT&T launches new clamshell phone
The new clamshell handset from the company is actually a rebranded version of Alcatel's Go Flip, which was launched by T-Mobile. It is the successor of 2016's Cingular Flip from the carrier. The phone does not have many attractive features but the clamshell design is expected to entice many customers.
Design wise the clamshell handset features a large keypad similar to the ones in the classic flip phones. The handset features a 2.8-inch internal display and a smaller external display for when the device is folded shut. This screen will mainly display the notifications and messages, which can be quickly viewed by the user without having to flip it open.
Cingular Flip 2 specs
AT&T's latest offering's display has a screen resolution of 240 x 320 pixels. The phone is powered by a quad-core Qualcomm Snapdragon 210 SoC, clocked at 1.1 GHz. The handset sports 512 MB of RAM and 4 GB of internal storage. It will further allow users to expand this memory using microSD cards up to a maximum of 32 GB.
Unfortunately, the flip phone does not come with a front facing camera but will offer users a 2-megapixel primary camera at the back with 10x zoom capabilities and 720p video recording ability.
Being a clamshell handset, the Cingular Flip 2 will run on the KaiOS operating system and not on the usual Android platform. It will come with a 1,350 mAh removable battery as well.
The handset, however, supports both LTE and Wi-Fi connectivity, which will let users access the internet at high speeds. The phone will also not be too heavy for its size at just over 4 ounces in weight. Overall, the device may not attract many smartphone customers but could entice consumers looking for a decent flip phone.
Price and availability
Being an AT&T device, the Cingular Flip 2 is only available at AT&T stores, both online and at brick-and-mortar outlets. The company has priced the handset $59.99. However, people planning on purchasing it will also have to pay an extra sum of $25 as an activation fee, without which they would not be able to use the Cingular Flip 2 device. Only time will tell how well AT&T's new smartphone performs in the market.
Click to read more
and watch the video
or