iFans not very excited about this year's iPhone launches
A Piper Jaffrey analyst revealed that the iPhone users were not really that excited about the upcoming iPhones.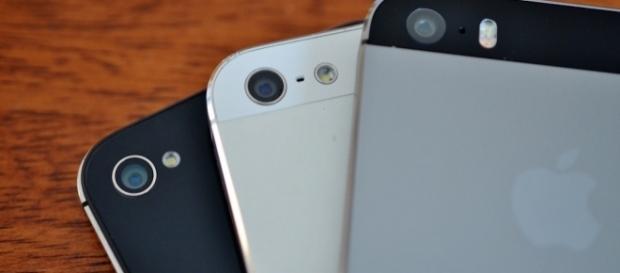 Apple is all set to unveil its new iPhones and other devices on September 12. The Cupertino-based company is expected to launch three new iPhones this year, which will include the refreshed versions of last year's flagship smartphones and a brand-new iPhone, commonly known as the iPhone 8 [VIDEO]. Innumerable rumors and reports have emerged regarding the iPhone 8, which most people believe will be a revolutionary handset. However, according to Piper Jaffrey analysts, iPhone users are not very excited about the new handsets being launched.
What do the analysts say?
Michael J. Olson, an analyst for Piper Jaffrey, revealed that iPhone users or fans are no more excited about this year's iPhones than they were for the iPhones released last year, namely the iPhone 7 and iPhone 7 Plus.
This assertion from Olson was based on a survey that the firm had conducted, which involved around 400 iPhone users.
According to the survey, only around 16 percent of them said that they plan on upgrading their current iPhone handsets with the ones that are being launched this year. Last year, a similar survey had resulted in 15 percent of the people wanting to upgrade their iPhones. However, only 24 percent users in the survey said that they may or may not upgrade their handsets, which is a significant decrease, as last year 29 percent of the people had said that they may upgrade.
What Apple will need to do
Since there is no great excitement among the fans for a possible upgrade, Apple will have to employ different means in a bid to make the customers interested in an upgrade. Apple will need to spend some extra time during the September 12 launch event to inform the general public on why they should upgrade to the latest handset.
However, one of the greatest obstacle to the iPhone 8 being a hit with fans in the price that it will likely sport.
According to recent reports, the 512 GB variant of the flagship iPhone this year would sport a price tag of around $1,199. This is a price range which many iPhone customers may be reluctant to enter. Apple will have to highlight that in return for the $1,200, fans will get an OLED sporting iPhone with stunning features, such as 3D facial recognition technology and edge-to-edge display. The handset is also expected to come with an L-shaped battery, which would offer greater battery capacity and wireless charging support. If Apple can convince people of the benefits of the iPhone 8, more fans may decide to upgrade to their existing handsets and go for the new premium one.
Click to read more
and watch the video
or