'Vikings' Season 5 is almost here, details
Michael Hirst has been reported as saying that the cast and crew members have already begun preparing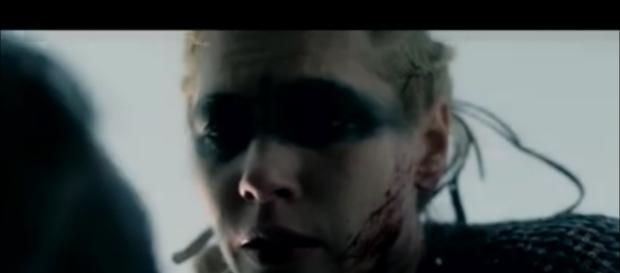 "Vikings" Season 5 has been confirmed. Show-runner Michael Hirst has given out some details regarding what to expect next. According to an online report, the next installment will be shot mostly in Russia. The filming for which has already begun. If things go as planned, the fifth season will probably debut in November on History Channel. According to NY Post, Season 5 is premiering on November 29. According to a report by Variety, the fifth season will be divided into two segments. The first segment will air internationally on November 29. The second segment will follow next year.
Michael Hirst on season 5
Michael Hirst has been reported as saying that the cast and Crew Members have already begun preparing.
They will be giving the show the final touch in the upcoming days. He further stated that they love exploring different lands and countries. "Vikings" Season 5 was shot in Iceland and Morocco. Before that, they had gone to another place. Similarly, the sixth season will experience a change in terms of settings. Writers and executive producers of "Vikings" create and source the content for the show accordingly.
Cast and character details
The list of executive producers includes Morgan O'Sullivan, Sheila Hockin, John Weber, Sherry Marsh, Alan Gasmer, James Flynn and Arturo Interian. Additionally, "Vikings" has been following a particular pattern since the very beginning. It does not solely focus on any one character. It initially paid complete attention to Ragnar Lothbrok. After being killed off in the fourth season, the show's focus shifted to his sons and the conflict between them.
Hirst says that he is surprised about how excited he still is even though they have already aired over 70 episodes for "Vikings." According to him, there is much more to explore. This could also mean that there might be a sixth season in the making.
Actress Katheryn Winnick will be seen as making her directorial debut with one of the episodes next season. The show is going to witness the entry of many new characters along with several older faces as well. The list includes Jonathan Rhys Meyers (Bishop Heahmund), Katheryn Winnick, Gustaf Skarsgård, Alexander Ludwig, Alex Høgh Andersen, Jordan Smith and Marco Ilso. The fifth season is going to consist of 20 episodes. The most popular season of "Vikings" is its fourth installment. It managed to bring an average viewership of roughly 7.8 million per episode. The show seems to be doing pretty well for History.
Click to read more
and watch the video
or