Top things that will change forever after iPhone 8
Apple is going to bring the latest technology and satisfy the needs of the biggest mass of consumers.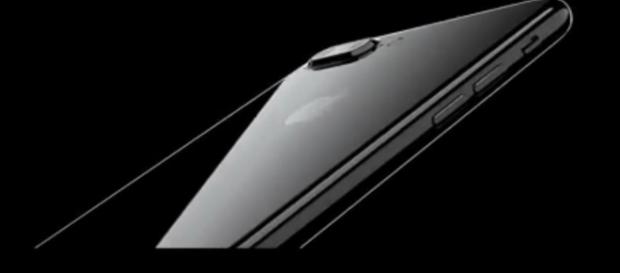 iPhone 8 is one of the most awaited devices of the year. Apple is expected to bring "revolutionary" changes in its products tomorrow. The company is expected to take the wraps off its 10th-anniversary iPhone device, iPhone 8, iPhone 8 Plus, Watch 3 and a 4K TV, along with several other products. Apple's keynote on September 12 is what the technology market has been waiting for since the beginning of this year.
Display of iPhone 8
There is one thing common in most of the flagship smartphones launched up till now i.e. its minimal bezel-structured front panel. The list of devices that have this in common: Galaxy Note 8, S8, LG G6, Essential Phone, Xiaomi Mi Mix 2. Apple is rumored to join the bandwagon of bezel-less displays.
After the launch of iPhone 8, gone will be the days where iPhone devices will feature frames around its screen. The firm is going to opt for an OLED display technology (by Samsung) over LCD this time. This is also among the main reasons why the handset is expected to carry a hefty price-tag, according to a report by The Verge. Speculations state that the company might pack its iPhone 8 with a 5.8-inch edge-to-edge display with a glass body.
Pricing of the device
Well-known KGI Securities analyst, Ming-Chi Kuo predicted that the starting price of Apple's next-generation iPhone will be $1,000. This will be among the most expensive offerings made by the company till date. In fact, the smartphone will be as expensive as MacBook Pro laptop now.
There is no looking back after this. Most of the future Apple products will generally fall above the $1,000 category. But the Cupertino giant is also offering value in exchange for money. Its smartphone will come featuring a dual rear camera setup, glass body, A11 fusion chipset and so much more.
Technology, here are the details
The technology market has witnessed a gradual shift towards adapting newer technologies like Augmented Reality (AR). Apple is among the few who realize the growing importance of the same. They have even included an AR Kit in its iOS 11 developer beta, so that consumers will be able to have an all-encompassing AR experience. This technology is expected to remain stagnant in all of the future iPhones.
There's a huge scope for AR to grow into different directions. It's inevitable future is to spiral in the form of multiple innovations. This will keep Apple busy for at least the next couple of years.
Click to read more
and watch the video
or