LG's V30, G6 and Q6 are set to receive support for Sensory's Truly Secure facial recognition technology.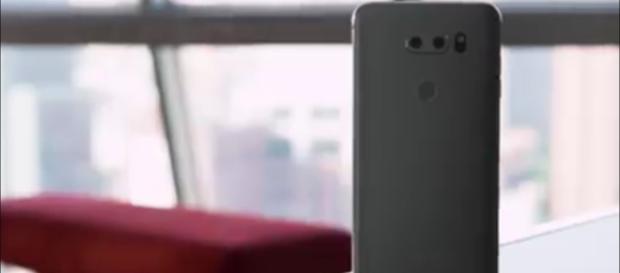 Even though LG's V30 wasn't announced to support Facial Recognition Technology, the company got it onboard anyway. The company announced today that it is going to extend support for Sensory's Truly Secure facial recognition technology with its V30, G6, and Q6 smartphones.
The cutting-edge technology
According to a report by Android Headlines, thanks to this addition – users will now be able to access their smartphones by just looking at it. Sensory – whose technology LG is using – claims that its system boasts of 99.999 per cent accuracy. They further stated that its security is on-par whose credit goes to its anti-spoofing feature.
Sensory is known to manufacture world's best biometric authentication mechanisms. This also helps LG complete its V30 flagship experience.
Price, specs and features details
The smartphone features all the high-end specifications possible such as Snapdragon 835 processor, abundance of storage, a dual camera setup and a large and clear display. But this does not necessarily give LG an upper hand over its domestic rival, Samsung. With the integration of facial recognition technology, LG has one feature that the Galaxy Note 8 doesn't. The company is also planning on slashing the price of V30 in its market by almost $50, which may also work out in their favor. The V30 (64GB ROM variant) is now expected to carry a price-tag of around $838. Its sibling V30 Plus will carry a price-tag of around $881.
Samsung's Galaxy Note 8 is available for a starting price of $963. Therefore, this makes V30 a much cheaper alternative to Galaxy Note 8. This comes across as quite a surprise because LG opted for an OLED display panel, instead of LCD one.
Coming back to Sensory's Truly Secure technology, the best part about it is that it can function even using an ordinary camera. This is unlike what is expected to come packed in Apple's iPhone 8. The smartphone is speculated to feature 3D cameras, which will apparently extend support for a facial recognition software. The major advantage of this is that even third-party, low-category smartphones will come with this technology. It won't be long until this feature becomes mainstream with most devices featuring it. The system is so accurate that it will function even if a small part of the user's face is obscured. The company wants to partner with more companies in the near future, stay tuned for more tech updates.
Click to read more
and watch the video
or