The right way to use Galaxy Note 8's camera
Samsung Galaxy Note 8 comes packed with a superb dual camera setup, reports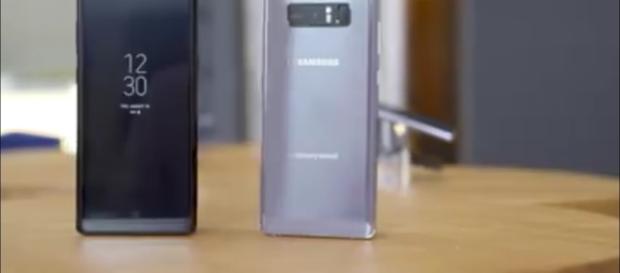 Samsung on August 23 finally took the wraps off its flagship phablet, Galaxy Note 8. Pre-orders for which have already begun, with its shipping date arriving closer. The smartphone packs high-end features, and a hefty price-tag. One of the main selling points of the handset is its Dual Camera setup, which features two 12-megapixel sensors. This is further complimented by focal length technology and wide-angle viewing capabilities. Galaxy Note 8's camera also allows users to blur the picture's background in a professional manner. This makes the image look like it has been captured using a DSLR camera. Different types of pictures including close-ups and portraits can easily be captured through the use of simple tricks and tips.
Launches quickly
Samsung's phablet users will experience quickness regarding all of the apps in the device. In comparison to Samsung's previous smartphones, the camera app (specifically) takes lesser time to launch. There's even a shortcut that users can optimize. One simply needs to double tap the home button, and the camera app will automatically appear.
Make optimum use of zoom
The smartphone's camera comes with the ability to zoom in on the subject through the use of shutter button. Users are simply required to toggle either left or right, depending on how far they want to focus on the subject. The "Viewfinder" option located on the left-hand side of the camera screen, will help gain a better view on the subject.
Thanks to its telephoto lens technology, even zooming in low-light environments isn't such a problem with Galaxy Note 8.
Attain focus in live images
The company has included something called, "Live Focus," with the said device. This allows users to blur the background of the picture even while taking live pictures. One can access it by simply tapping "Live Focus" option situated on the top corner of the screen. According to a report by The Verge, users can even adjust the blurring option by simply sliding the shutter tool.
Pro mode for automatic adjustment
Samsung has included "Pro Mode" with Galaxy Note 8's dual camera, which provides additional control over pictures to users. Different factors of an image such as the shutter speed, ISO, exposure, white balance and focus, can easily be attained using the "Pro Mode." Unfortunately, the option of using the Telephoto lens is not available under this, stay tuned for more.
Click to read more
and watch the video
or