HTC U11 'Edge Sense': Everything you need to know
After installing the update, users will be able to customize "Edge Sense" on the basis of their preference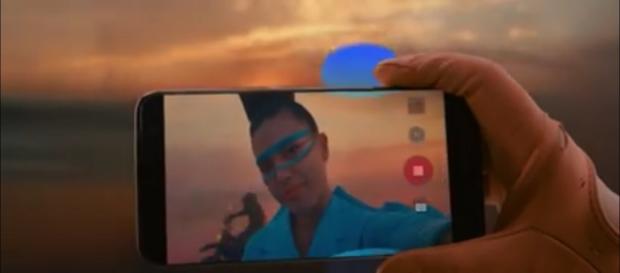 HTC has recently released the U11 smartphone. One of the main selling points for HTC's U11 is its unique "Edge Sense" squeezable feature. Users are able to perform a number of functions through a simple squeeze. According to a report by The Verge, the company has now rolled out an update for it. After installing the update, users will be able to customize "Edge Sense" on the basis of their preference. Users can perform specific actions for particular apps by squeezing the phone. The feature might help U11 to give competition to iPhone 8 and Galaxy S8.
The update will come up soon
The update is still in its beta stage, and has been rolled out to specific users via Play Store, noted Tech Radar.
To customize different options, users are required to go to the "Edge Sense" control setting. Following which, they will face a list of apps that they would want to add. Users are required to double-tap on the app that they prefer. The most convenient option for users would be to allow chatting apps like WhatsApp or Slack, as these are mostly used for communication.
Among the other list of "most-used" apps are Gmail or Yahoo. It would make sense of HTC U11 owners to keep relevant emailing apps just a squeeze away. According to a report by Android Central, there are a couple of issues pertaining to the update. The first issue is that the "Edge Sense" feature does not extend support for all kinds of apps.
For example, Google's Gboard is among those apps that are not supported by "Edge Sense." Another issue with the update is that the icons of several apps are never in one place. Several elements within the app always get disturbed.
"Edge Sense" will be enhanced
As noted by Engadget, despite the problems – the latest update is definitely a boon for HTC U11 users. The company has ensured that they make maximum benefit of their unique "Edge Sense" feature. Adding the customization ability to it, the firm has been able to give the feature a personal touch for the smartphone owners. It may take time for HTC to completely eradicate the app of all the bugs and security errors but with time, it seems that they will be able to provide a good-quality experience.
The firm, however, hasn't made any mention of when they plan on rolling out the final version of their "Edge Sense" feature update to the users. It may be followed up in the span of next couple of weeks. Overall, the feature is said to be a great innovation by HTC.
Click to read more
and watch the video
or