Learn about the coolest gadgets presented during the IFA 2017 in Berlin.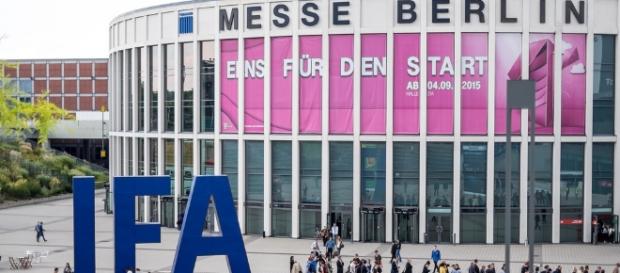 The Ifa trade show serves as the avenue for tech companies to showcase innovation through various devices and gadgets. While this year's show in Berlin featured numerous laptops, mobile phones, and other wearable gadgets, only a select few stood out and captured the interest of those in attendance.
The Internationale Funkausstellung Berlin (IFA)
The IFA which stands for the Internationale Funkausstellung Berlin began as a platform that is dedicated to showcasing immerging radio and TV technology. The show which began in 1926 hosted the debuts of the world's first colored television and first cassette tape. Today, the event has become the largest technology exhibition in the continent.
Tech titans hailing from different parts of the globe gather together to compete in the IFA battle ground. The Malay Mail Online reports that the IFA trade fair is the best place to spot the future trend-setting gadgets of the next 12 months.
The best and coolest gadgets of IFA 2017
CNet reports that this year's IFA featured a vast range of gadgets that are widely connected, smart and voice activated. The most popular player of this year's event is Amazon's Alexa which made its way to numerous products that are capable of talking back to its users. CNet says that 24 Alexa-powered gadgets were featured in the trade show. The third-party Alexa support trend was initiated in the United States. And with the result of the recent IFA, it seems like Amazon's tech has conquered Germany as well. Through Alexa, users can command docks, speakers and televisions like Toshiba 4K or Lenovo Home Assistant to play movies and music.
Alexa is also capable of ordering robots like the LG Mower and Bosch Roxxter to perform household chores. The Harman brand has also integrated Alexa to its Kardon Allure Speaker. Amazon has recently confirmed that the communication between Alexa and Microsoft's Cortana is happening soon.
The LG V30 and the Moto X4 stood out among the gadgets featured in the mobile phone section of IFA 2017. The latest LG flagship mobile boasts of its roster of smart features for photos and videos. The water proof Moto X4 sports two cameras with flash. BlackBerry announced its presence by confirming that a roster of all touchscreen BlackBerry phones is all set for release in the last quarter of 2017.
The appliance corner of IFA had several surprises. Caring for our dirty laundry was highlighted by Samsung's QuickDrive washing machine that promised to finish a standard wash load in half the normal time while using less energy. Electrolux's entry was the PerfectCare washer and dryer lineup that promises to take care of user's dry cleaning needs. The massive Acer Predator Orion 9000, Acer's Switch 7 black edition, Lenovo's Yoga convertibles and Asus Zenbook Flip 14 were the stars of the IFA's section for computer, laptops, and tablets.
Click to read more
and watch the video
or