Sony's unveils its new line of projectors
The company now sells a 4K projector for $5K and a laser projector for $25K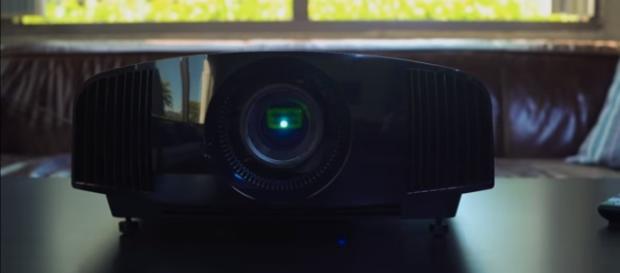 Portable projectors are becoming more popular among consumers due to the convenience of having a display on-the-go and being able to register touch points on a table or wall surface quickly. Sony is closing in on this advantage with its new range of projectors that has native 4K HDR standards capability. The announcement on its new VPL series projectors was made yesterday via the company blog, which detailed the range of pricing, features, and specifications.
The VPL series
There are a total of four Home Theater projector models in the VPL series with the least expensive, the Sony VPL-VW285ES priced at $5,000.
The next model, Sony VPL-VW385ES, is ideal for 4K gaming and costs $8,000. Relatively at the middle ground of pricing is the Sony VPL-VW675ES, which sells for $15,000. Perhaps the most high-end of them all is the laser projector Sony VPL-VW885ES that has a tag price of $25,000.
With the broad range of pricing, consumers have room for options concerning budget and preference. Compared to other projectors, the price points are relatively affordable. Considering the technology, high-end specifications, and compact feature, the money is worth it. Naturally, there are differences among the four, but all are guaranteed to showcase a number of incredible specs. This includes a 10-bit color depth, 200,000:1 contrast ratio, 200" screen throws, and 6,000-hour bulb lifespan across all models.
A 'true 4K' projector
The VPL-VW285ES HDR Home Theater Projector offers a maximum picture size of 200 inches with a real 4K output. It has 1,500 lumens of brightness that deliver vivid and good looking color due to the Triluminos Display technology. This feature allows for a wider range of colors to be displayed, which makes the viewing experience all the more engaging.
It also reduces any color fade that usually occurs when watching a projected image from an angle or in direct sunlight. In addition, the model features a 6,000-hour lamp life on a projected screen.
Top of the line
The $25K model VPL-VW885ES goes beyond the traditional lamp with its new laser technology. This unique feature provides 20,000 hours of life out the projector. In addition, it offers HDR support, a native 4K resolution, and 2,000 lumens of brightness. There is also the option to hook up a maximum of two more devices using the two 18 Gbps HDMI inputs.
This compact laser projector is the true definition of high-quality viewing experience because it is essentially a short throw projector. The ability to retain a large and cinematic screen despite being installed in a small space is amazing. With the Picture Position memory, there is no need to move the projector because the aspect ratios can be controlled by the simple use of a button. This model is available for sale on November 1.
Click to read more
and watch the video
or