Sony and Panasonic joins the smart speaker market with Google's voice assistant
Rate this title
Japanese giants confirms entry to smart speaker market, unveils two new smart speakers in IFA 2017.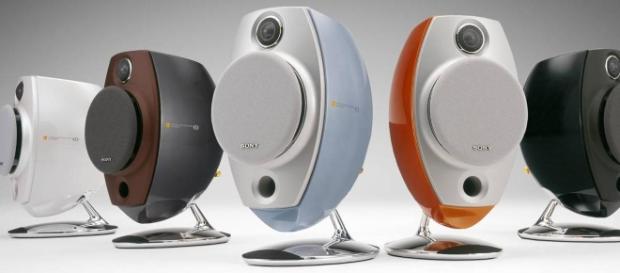 Google's voice assistant for Smart Home Speakers has been launched in third-party devices. And the competition is about to get tougher as Japanese tech titans announce plans of leveraging Google's virtual assistant for their respective devices.
Japanese giants will join the market of voice activated speakers
The global market for smart speakers is about to witness an explosive entry of new giant players. According to Asia Nikkei, Sony and Panasonic officially join the roster of companies that offer voice-activated speakers powered by artificial intelligence. Both Japanese brands confirmed that their products will be integrating Google's virtual personal assistant.
With the integration of Google Assistant, Panasonic and Sony will deviate from their respective brand strategies. But it seems like both companies are willing to take the risk in order to penetrate the Smart Speaker market easier and cut down development costs. Banking on the technology of Google's voice assistant, the entry of two giant names will definitely bring rapid growth to the market. Sony and Panasonic officially announced their entry into the market today, September 1, in time for IFA 2017 in Berlin. IFA is the largest trade show for consumer electronics in Europe.
Sony's version of a smart speaker is called the LF-S50G. The product is scheduled for release in the United States in October. The speaker which will come with a $199 price tag boasts of high-quality sound. In addition to spoken commands, the product also highlights the capacity to respond to user's hand gestures.
Meanwhile, Dezeen reports the launch of Panasonic's GA10 smart speaker. The product which features a classy design comes in two colors - black and white. While Panasonic is yet to decide on the price of their speaker, the company announced that the GA10 will be initially released in Germany, France, and the United Kingdom on winter before expanding to other countries such as the United States.
The potentials of the smart speaker market
Similar to smart phones, a smart speaker is powered by artificial intelligence. The speakers are equipped with voice recognition features which enable the device to respond to spoken commands. Apart from playing music, smart speakers also allow users to perform several other tasks such as browsing the internet and operating other devices.
The smart speaker market was born in 2014 with Amazon's Echo as the pioneer. The Echo integrated Amazon's propriety virtual assistant called Alexa. Not long after, other tech giants like Apple and Google jumped into the market with their own technologies.
For the next five years, the smart speaker market is predicted to grow five-folds. According to the forecast of a market research company in the United States called Gartner, by 2021, the smart speaker market will hit the $3.52 billion mark. With the market's huge potential, Sony and Panasonic are making the right move.
Click to read more
and watch the video
or