Samsung's Gear S3 smartwatch to receive Tizen 3.0 update
Samsung has confirmed that its Gear S3 smartwatch will receive the Tizen 3.0 update.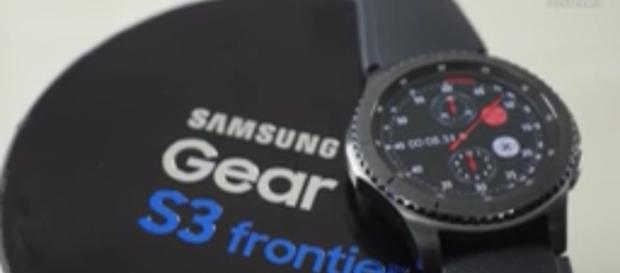 Samsung on August 23 unveiled the Gear Sport smartwatch. The device, which serves as an extension to the Gear S3, came running on the latest Tizen 3.0 out-of-the-box. According to a new report by GSMArena, the firm is now gearing up to Update the Gear S3 with Tizen 3.0 update. Industry insiders, citing information provided by reliable sources, claim that the company is working on a new software package. Samsung is expected to roll out its Gear Sport and Gear Fit 2 Pro smart watches towards the end of this month. The sources suggest that the Tizen 3.0 update will also be rolled out at the same time as their (Gear Sport, Gear Fit 2 Pro) commercial roll out.
Everything you need to know
According to Android Pit, only Samsung's Fit 2 Pro will then remain void of the Tizen 3.0 update.
The sources have made any mention of whether the update will be made available to Gear Fit 2 Pro. Coming back to Gear S3, Tizen 3.0 is expected to be available through the over-the-air (OTA) update process. The company will probably take a couple of weeks to roll it out to all the devices globally. Samsung announced its Gear S3 back in 2016. The launch was accompanied by other smart wearables from the same category, including Gear S3 Frontier, S3 Classic and Gear Fit 2.
The smart watches came running on 2.3.2 out-of-the-box. Thanks to the update, the users were able to access a range of newly produced features. Special emphasis was applied to the fitness tracking apps that came with it. As far as the Tizen 3.0 update is concerned, the update won't bring about any significant changes as such.
It will probably improve the smart watch's performance and stability functions. Certain security features may also receive a minor touch. Additional apps mostly revolving around the activity of swimming, have been introduced.
No 5ATM-certified waterproof ability
According to a report by Android Headlines, the main reason why Fit 2 might not receive the Tizen 3.0 update is that it does not carry the 5ATM-certified waterproof ability. Whereas, the update itself is entirely focused on benefiting ardent swimmers. Adding the update to Gear Fit 2 won't make any major difference as such. There are chances that Samsung might develop a specialized, minor update for Fit 2 itself. The information has not been confirmed by Samsung as of yet.
Additional details are expected with time. Overall Gear S3 is a good smartwatch with cutting-edge specs.
Click to read more
and watch the video
or