Confirmed: Google to revamp Chrome with new UI
Google Chrome for Android is now updating to version 61 on the stable channel.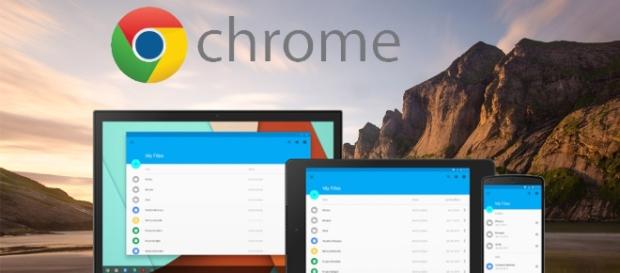 Google took to its official blog website yesterday, to announce that it was bringing some changes to its Chrome platform for Android. The firm has formally updated the Android mobile Version of Chrome to 61. With this, the company has implemented a few user interface changes.
Users experience with new Chrome
As noted by 9 to 5 Google, users will find a difference in terms how of the links they select, produce images connected with it. There's also the provision of a completely new set of translation tools. Its accuracy has improved exponentially, thanks to the AI-integration. The new Android system API de-clutters the entire internet surfacing experience. There is an additional option of overflow menu provided separately, that enables users to make adjustments according to their convenience.
Features and other details
The input or URL bar is situated on the top hand side of the screen. The firm on their official blog post said that the update will be made available for use in the next couple of weeks. According to a report by Android Headlines, since the update is expansive by nature, it may take time to get rolled out to all the devices. Users are advised to keep a look out on Play Store for the update. Some might find the Chrome 61 version as already listed for them. Installing the updated app won't take a lot of time. The company has also implemented several bug and security fixes. This is done to ensure that the users are able to make optimum use of all the features available through it.
One of the most useful additions of Chrome 61 is the automatic enlargement of video windows. If users rotate their smartphones, the video that they are viewing will automatically take the form of the full screen. Individuals will also get a special access to custom tabs. Clicking a particular link will open up a new window, instead of enlarging the tab on the same website. Google has also improved it's translate tools. These are designed to pop up automatically if the website's content is not presented in the language that the user is most comfortable with. Another major change is brought in terms of how the navigation menu can be accessed. The company has replaced it in such a way that it becomes easy for users to move their thumb and select it.
Lastly, images and links are given their individuals tabs. For example, if a user selects an image, then the picture will appear on a whole new tab instead of the same one.
Click to read more
and watch the video
or