Samsung S9 won't be a lot different from S8, rumor suggests
Rate this title
Galaxy S9 is expected to retain the overall design and display specifications of S8 and S8 Plus.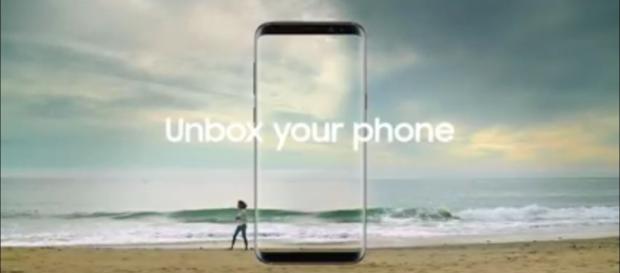 Samsung is now done with 2017's flagship launches, with the arrival of Galaxy S8, S8 Plus, and Note 8 smartphones. It makes sense for the firm to concentrate on next year's introductions. The latest information regarding Galaxy S9 suggests that it might be powered by Qualcomm's Snapdragon 845 processor and Android Oreo out-of-the-box. The leak also states that the device will offer 4GB of RAM alongside 64GB of inbuilt storage.
Phone will run Snapdragon 845
According to a report by Tech Radar, citing information provided by XDA-Developers, Samsung has already initiated an order for the Snapdragon 845 chipset with Qualcomm.
The first batch of these processors is expected to arrive in the next few weeks. The source also claims that Galaxy S9 will come integrated with Samsung's TouchWiz user interface and a fingerprint scanner located on the rear panel in the shape of a rectangle. This contrasts with previous speculations that suggested that Samsung is planning on integrating an under-the-display fingerprint scanner with Galaxy S9.
The firm will initially begin testing these features on prototype models. Changes will be implemented as and when further development takes place, a report by First Post suggests. As pointed out by Tech Radar, the latest bunch of rumors comes across as disappointment because there doesn't seem to be any significant upgrade from this year's flagship offerings. Furthermore, if Samsung decides to bring the dual-rear camera setup with Galaxy S9, the placement of it will be similar to the kind found on Galaxy Note 8.
Here are speculated specs
According to a report by Digit, Galaxy S9 is expected to retain the overall design and display specifications of S8 and S8 Plus. On that basis, it is safe to assume that the smartphone will feature a 6.4-inch display that boasts a 1,440 x 2,960 QHD Plus pixels resolution with an aspect ratio of 18:5:9. The firm will probably integrate the exclusive 'Infinity Display' as well.
Samsung maintained the 4GB of RAM option since the time of S7 and S7 Edge smartphones. It truly comes across as disheartening for Samsung fans to experience no change even years later. While most other features are on par with the latest technology, most of Samsung's smartphones usually suffer a lot due to lack of memory. A "heavy-handed UX" smartphone like S9 is expected to come with at least 6GB of RAM. The device might end up housing 3,300mAh battery and Android Oreo out-of-the-box.
Click to read more
and watch the video
or