Introducing Vi: AI that aims to be your personal workout and training companion
It still has a long way to go to become a full-fledged personal trainer, but it's trying.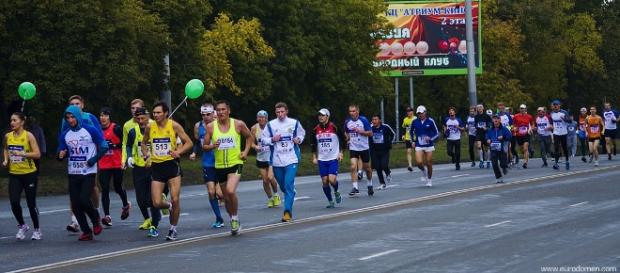 A company named Lifebeam turned to Kickstarter to fund a project that is not seen often in tech innovation. Their vision: to make earbuds through which the user will hear a "human-sounding" running coach powered by Artificial Intelligence. It will serve as a guide for people who make working out a part of their daily routine. The startup company calls their innovation by a simple name: Vi.
Another Kickstarter success
The Kickstarter was successful and Lifebeam raised $1.7 million to fund the development and manufacturing of Vi, which they are selling at $250 apiece. According to a report by The Verge, Vi is " the highest-funded fitness wearable in Kickstarter history."
How did they raise such an amount of money? Well, the same report states that Lifebeam made a lot of promises to their users, and some are fairly ambitious.
The report gauges that only about half of these promises have been delivered. But to be fair, the constant stream of updates work to make what's left of the promises a reality.
Yet as it stands, Vi is far from the "intelligent" coach that runners and body building buffs dream for it to be. For now, Brent Rose of the Verge says it is closer to great-sounding headphones that provide some motivation. However, it still "has a long way to go before it will pass for truly — let alone artificially — intelligent."
Specifications
As for the appearance of Vi - it is styled as a Bluetooth-connecting "neckbud." These are headsets with buds that branch from a collar that is worn around the neck. The neck has three buttons for power, up, and down. Charging is done via the neck collar too and the user has to uncap one end to find a port for Micro USB charging.
They spared no expense on specifications as the audio s powered by Harman / Kardon, a U.S. based audio company. According to the report, the sound is absolutely great, and the sounds are loud and clear enough to drown the noise of a busy city even if set at 6/10 volume.
This is an important point, because when playing music, the sound of the bass can make or break the mood of the workout. Fortunately, we were assured that at least the audio experience makes up for whatever is lacking in Vi's artificial intelligence for now.
As for efforts with the human-sounding coach, Lifebeam has tried to make Vi sound as natural as possible. They added lots of voice snippets recorded from a hired voice actress. As a result, Vi does not sound like those voice-to-text robots we so often hear on our computers.
Vi still has a long way to go before becoming a fully-fledged running companion but the concept is promising, and perhaps in a few years we can expect brighter things from Vi and Lifebeam.
Click to read more
and watch the video
or