Samsung Galaxy S8 users can finally disable the Bixby button
Samsung is finally allowing users to disable the dedicated Bixby button in the Galaxy S8 and Note 8.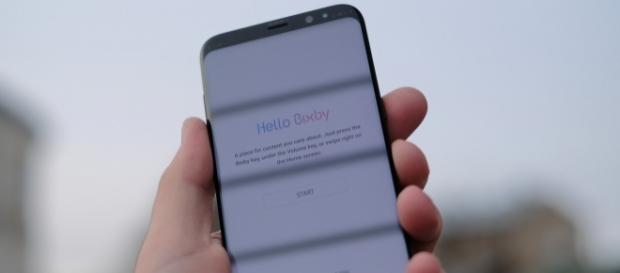 Throwing the gauntlet to rivals Apple and Google, Samsung introduced its own personal assistant with Bixby in April with the Galaxy S8 and S8+. The Samsung smartphone duo came with a dedicated Bixby Button, pressing which would launch the voice-activated personal assistant. The newly-released Note 8 also comes with a dedicated Bixby button.
However, the caveat of this feature is that Samsung had not allowed users of the smartphones to customize the button and change its function to something more useful. The South Korean OEM even went on to block third-party apps from unlocking the Bixby button on Galaxy S8, S8+, and Note 8 smartphones.
This move had frustrated many Samsung users. However, all that will soon change as according to a SamMobile report, the company will now allow the users to disable the button when they wish to.
Bixby button disabling permitted
With Samsung allowing the Bixby button to be disabled by users, they will not have to call upon the voice assistant every time they pressed that button accidentally. As a matter of fact, the button was sitting uselessly on the Galaxy S8 handsets as Bixby support was rolled out to the international market in August. Before the global release of the feature, the button could only be used to go to Bixby Home, which was not of much help at all.
However, after the button has been disabled, users will not be able to re-map it to serve some other function. Although Samsung has agreed to let users switch off the function from the button, it has not allowed users to customize it to perform other functions.
Samsung reached the decision to let users disable the Bixby button after numerous reports revealed how frustrated people were with it and how it came in the way of their daily work. Many users believe that a dedicated Bixby button was not a necessary addition to the smartphones. With the latest updates, Samsung has added a toggle to let the user decide whether or not to use the Bixby Home if the button is pressed. The same can also be configured from the Bixby settings menu.
Samsung Bixby update rolling out to users in phases
It appears that the Bixby update that brings this feature has been rolled out in phases as random units of Galaxy S8 and Note 8 handsets have received the disable toggle. SamMobile reveals that the toggle will be located on the top of Bixby Home. Users can also hide the toggle button by clicking on the gear icon.
Click to read more
and watch the video
or