Samsung Galaxy Note 8 is now up for pre-orders
Samsung has officially opened pre-orders for Galaxy Note 8 in its home country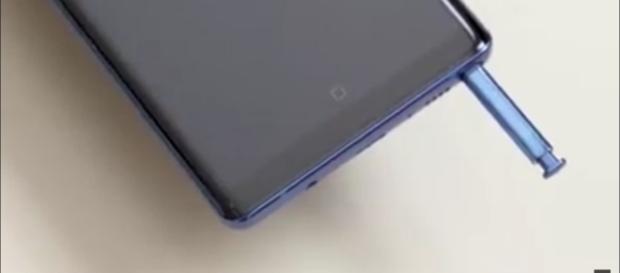 Samsung took the wraps off its Note 8 flagship phablet at its "Unpacked" event on August 23. They did not announce any particular shipping date for it back then. Most smartphone manufacturers usually open pre-orders for the latest products first. This is then followed by an official rollout in the market. It appears that Samsung Electronics has now officially opened up pre-orders for Note 8 in South Korea. It would make sense for the company to begin this process in South Korea, as it is its #Home Country. According to a report by Sam Mobile, buyers will begin receiving their units by September 15.
Phone is coming in the US market soon
The starting price of the 64GB model is around $962 in South Korea.
The company has promised to launch the phone in the US market on 15 September. The value of the product is expected to increase as it ships internationally. Samsung might implement a global roll out by September 21, which is two weeks from now.
Samsung #Galaxy Note 8 features a 6.3-inch Super AMOLED QHD+ display. It packs the same aspect ratio as LG V30, i.e. 18:9. The models launched in South Korea is powered by Qualcomm's Snapdragon 835 system-on-chip, while its international variant houses Exynos 8895 processor. The handset offers 6GB of RAM and has three options in terms of its inbuilt memory: 64GB, 128GB, and 256GB RAM. In the camera department, the smartphone features a dual rear camera setup with two 12-megapixel sensors. The module is further accompanied by a dual-LED flash. There's also an 8-megapixel sensor on the front panel.
The smartphone runs Android 7.1 Nougat OS. The company has assured that they will roll out the latest Android Oreo soon. The primary highlight of Note 8 is that it comes accompanied with S Pen stylus.
Galaxy S8 vs Note 8
In comparison to Galaxy S8, the handset is almost $100 more expensive. At the time of the launch, Galaxy S8 was priced at around $850. The smartphone did quite well for Samsung. The company is hoping that the same might be carried out with Note 8 as well. Further hopes are pinned on Note 8 especially because of the fiasco that took place with regards to its predecessor. In 2016, thousands of Galaxy Note 7 units caught fire due to troubles with its battery. Samsung wants to be able to revive its lost glory, through the launch of its worthy successor. Given that Apple's iPhone 8 launch is not too far away (September 12), this will be a tough fight for Samsung to win. #Samsung Galaxy Note