Google in talks to acquire HTC: Report
Google is all set to buy HTC's smartphone business, a new report claims.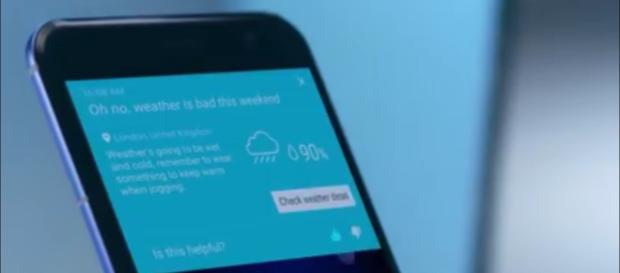 HTC is one of the largest phone makers in the world. According to a Report by Taiwan-based, Commercial Times, HTC is currently on the lookout for potential buyers. It seems that Google might come to their rescue.
Google might buy HTC soon
Google is currently in talks with HTC about a potential acquisition of their smartphone business, a report by GSMArena reads. While their Vive VR business will remain untouched, it's the smartphone segment that is up for possible sale. The search-giant apparently feels that acquiring HTC might be a "strategic investment," for them. Given what a major flop their last acquisition (Motorola) was, they might be headed for another mistake. The report further goes on to claim that the agreement terms of the proposal will be finalized by the end of this year.
As noted by Money Control, HTC's intentions of selling off parts of its business were known since the beginning of this year. Since Google and HTC are pretty close, thanks to the "Nexus" project, it only made sense for them to partner up once again. HTC used to be a dominator in the smartphone industry. Since 2013, the firm hasn't been able to keep up the competition with big Chinese manufacturers like OPPO, Huawei, Xiaomi, and others.
HTC is facing crisis
According to a report by Indian Express, the company hasn't made any prominent launches this year either. HTC has been experiencing tough yearly quarters for over two years now. As noted by Tech Crunch, their smartphone segment has been making a smaller year-over-year loss each time results come out.
The company's Q4, 2016 loss resulted at around $3.6 billion. It's pretty evident that they aren't going financially sound.
The only primary highlight was the introduction of the U11 smartphone. The device comes with the unique "Edge Sense" squeezable feature. Unfortunately, it is not enough to attract consumers. The market can be opting for Samsung and Apple flagships rather than anything that HTC has to offer. Google is expected to integrate its Pixel 2 and XL 2 with the "Edge Sense" feature. Whether it will work out in its favor or not, is something that time will tell. HTC is only in charge of manufacturing Google's Pixel XL 2 units. While Google has allotted the responsibility of manufacturing Pixel 2 units to LG.
The next-generation Pixel line-up is expected to launch on October 5. Additional information regarding this matter will appear soon.
Click to read more
and watch the video
or