Samsung Galaxy Note 8 breaks pre-order sales record
The Note brand is still going strong despite Samsung recalling and discontinuing Note 7 devices last year.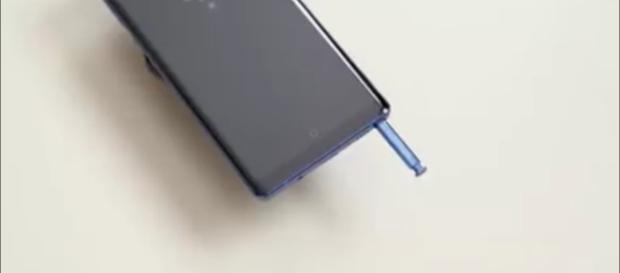 Galaxy Note 8 is ready to come out in the markets worldwide. Samsung was forced to recall and discontinue its Note 7 series after they ran into trouble due to the device's battery woes. This doesn't seem to have affected The Note brand as a whole. The company announced on Friday, 8 September that customers in the US have managed to break all the previous year's pre-order records.
Price of the phablet
As noted by BGR, the Galaxy Note 8 was put on sale on August 24, a day after its unveiling. The starting price of the handset was around $930, which makes it among the most expensive smartphone offered by Samsung. The consumers were eligible for either a Gear 360 camera or wireless charging bundle if they preordered on the 24.
Several US carriers like T-Mobile had even offered discounts on the smartphone.
According to a report by The Verge, Samsung had hoped for something like this when they decided to introduce their smartphone before their arch-rival, Apple did. Apple is going to take the wraps off its iPhone 8 on September 12. The pre-orders will most possibly begin on September 15, with the official roll-out to take place on September 21. In that sense, Samsung is way ahead of Apple and thus, Galaxy Note 8 has an upper hand over iPhone 8. It's a big win for the South-Korean giant especially because of the backlash in the recent past. Additionally, consumers are willing to shell even something as expensive as $929.
The specs and feature details
According to a report by Tech Radar, those who pre-order the Galaxy Note 8 between August 24 and September 24, are eligible for either 360 Gear Camera or a "Galaxy Foundation" kit that consists of Samsung 128GB EVO + microSD card and a Wireless Fast Charge for free.
The smartphone is expected to roll out in the US on September 15. Other developing markets such as India might witness the official shipping by next week. As noted by Android Authority, one of the main reasons why Samsung achieved success with Galaxy Note 8 is because the firm stepped up its release and shipping date. They were well in advance when it came to putting the smartphone out for pre-orders. Ahead of its launch, there were no such rumors that the company was facing production issues. Apple, on the other hand, appears to be in a bad situation. The company only recently made the headlines for having to experience some serious technical glitches. They were being speculated to delay the launch of iPhone 8 by at least a month.
Click to read more
and watch the video
or