Rumor: Future iPhones will come with better cameras
A new supply chain rumor suggests Apple is planning to upgrade the cameras on all of its iPhone models.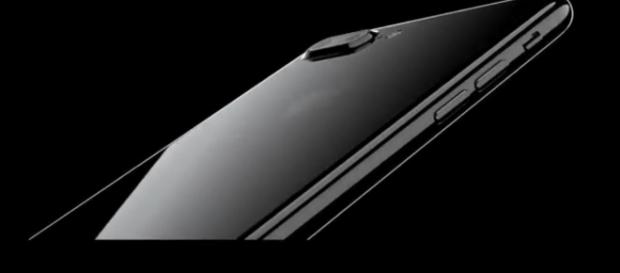 Apple is preparing to introduce its iPhone 8 on September 12 at the Steve Jobs Theater, California. While they are busy getting things in place, there are already rumors regarding next year's installment spreading on the internet. A new speculation emerging from DigiTimes states that Future iPhones will feature better cameras.
Everything you need to know regarding iPhone 8
The company is expected to make some significant changes in its iPhone 8, especially in terms of camera. For the first time ever, Apple will be seen integrating a dual camera setup on its rear panel. The module is speculated to be placed vertically on its rear panel.
As far as its sensor is concerned, it doesn't appear that they will range anything beyond 12-megapixels. This comes across as a disappointment for Apple fans, who have been waiting for the firm to provide something that most other smartphone manufacturers offer. The company realizes that and has thus, begun working on making some changes to its camera specs sheet. According to a report by Tech Radar, future iPhone devices will mostly feature the camera that will extend well beyond 12-megapixels.
Apple it appears, is in talks with an unknown camera manufacturer who will deliver as per the company's expectations. This unknown camera manufacturer is believed to be Taiwan-based, Largan Precision. The firm wants to be able to integrate its smartphone with a high-resolution lens camera. Sources close to the matter claim that only Largan Precision may be able to deliver Apple's minimum yield requirement.
Future iPhone cameras
Apple has already given an order for the manufacturing of over 600 million lens module for its future iPhone devices. The process is expected to begin towards the end of October this year. At the same time, Apple is speculated to introduce not one, but three different iPhone devices on September 12. These include the company's 10th-anniversary device, iPhone 8 and iPhone 8 Plus. Along with this, the firm will also take the wraps off the third-generation Watch and a 4K TV. The starting price of Apple's iPhone X or iPhone Edition is going to be around $1,000. This will make the smartphone as expensive as the company's MacBook Pro laptop. The handset is going to extend support to several modern-day technologies – especially Augmented Reality (AR). In fact, IOS 11 comes with a special AR Kit, set to improve the user experience in the device.
Click to read more
and watch the video
or