Huawei Mate 10 renders leaked; confirm large bezel-less front panel
3D renders based on CAD drawings reveal the likely design of Huawei Mate 10.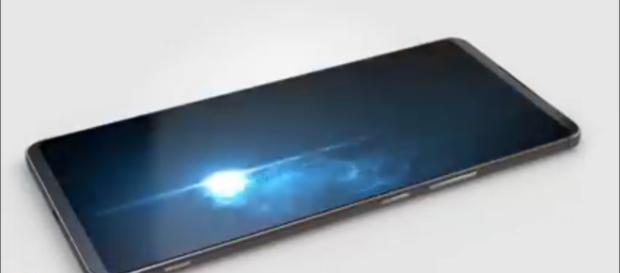 Huawei confirmed that they will unveil its Mate 10 phablet at an event on October 16. There's still over a month to go until its launch but there's a bunch of 3D renders that reveal the potential design of the device. These renders, according to a report by Android Authority, are based on CAD drawings made by Huawei's developers. The leaked pictures confirm that the handset will sport a large, bezel-less Front Panel. The phone will also be available in the US.
Another thing that has been revealed, is the placement of the fingerprint scanner. Most Mate smartphones featured the feature on its rear panel, typically next to the camera module. The latest 3D render, however, suggests that the company decided to integrate its fingerprint scanner under the physical home button on the front panel.
Edge-to-edge display design
The smartphone can also be seen sporting an edge-to-edge display, with comparatively larger bezels on top and bottom. The same kind of design had been teased by the company CEO, Richard Yu earlier last month. He also took to the IFA, 2017 stage (31 August) to state that its Mate 10 was going to be powered by the latest Kirin 970 processor. Yu guaranteed a faster and longer battery life and improvement in the camera specifications with the integration of Kirin 970. The latest renders have also been posted by @OnLeaks on behalf of CompareRaja, which only adds more weight to it. It has been previously claimed that the smartphone will feature a 5.9-inch screen with 2,160 x 1,080 pixels resolution.
Specs and the other details
According to a report by Tech Radar, the smartphone can also be seen with a USB-C port located on the bottom. This feature is further accompanied by a 3.5mm headphone jack. In terms of dimensions, the handset is said to measure 150.2 x 77.5 x 8.4mm. This comes across as surprising because Mate 10 appears to be slightly smaller than Mate 9. Most companies are opting for larger screen sizes, depending on what the users prefer. The handset is also rumored to come packed with a 3D facial recognition system. This feature is expected to appear in Apple's 10th-anniversary iPhone device. This will make it an interesting fight between the two, as Huawei CEO has even struck a challenge stating that the Mate 10 will take on iPhone 8.
While the device will be unveiled on October 16, its shipping date hasn't been revealed as of yet. It will probably be in October itself.
Click to read more
and watch the video
or