Pixel 2 features leaked in Google's app code, starts at $649
The Pixel 2 smartphone will arrive with revamped specifications and a larger internal storage.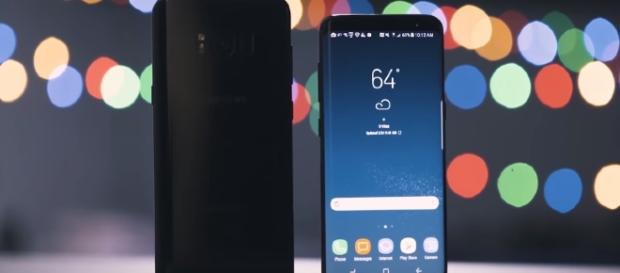 Google will announce its Pixel 2 and Pixel 2 XL smartphones on October 4. Smartphone enthusiasts have been patiently waiting for the upcoming smartphones' details, but the search engine giant may have indirectly revealed a number of features for the Pixel 2.
In a breakdown of the latest beta version Google's official app, 9to5 Google discovered a number of features that line up with Pixel 2's previous rumors. The app revealed an Active Edge squeeze feature for the smaller model that allows its users to activate Google Assistant.
The app's code appears to reveal how Pixel 2 users can customize the settings of the Active Edge squeeze feature. However, this feature has long been linked to the next-gen Pixel smartphone.
Routines feature
Also, a feature dubbed Routines could allow Pixel 2 users to activate various smart home devices at the same time. This feature could be an easy way for Pixel 2 users with a number of smart home gadgets to automate functions.
The search engine giant's app beta also mentioned other features for the next-gen smartphone, including smarter podcast playback control, expanded Sleep Sounds library as well as a revamped search bar.
Meanwhile, according to Droid Life, the Pixel 2 XL will be available in two color options - black and 'black & white.' The metal body of the handset's black variant appears to be a matte black. The 'black & white' model will have a black glass window, a white body, and an orange power button. The 64GB variant of the device will have a $849 price tag.
The smaller Pixel variant with a 64GB of internal storage will hit the shelves with a $649 price tag, while the 128GB model costs $749.
The device will arrive in three color options - Clearly White, Kinda Blue and Just Black.
Nonetheless, one interesting difference between the next generation Pixel smartphones is that the devices swap the flash and camera arrangement. In terms of design, the smaller variant will look just like its predecessor, while the larger model boasts a modern, slim bezel design.
Devices with Snapdragon 835 processor
Google's next-gen Pixel smartphones are expected to be powered by Qualcomm's Snapdragon 835 system on the chip, paired with a 4GB of RAM. The larger model will feature a 5.99-inch OLED screen with 1440p, while the smaller variant will have a 4.97-inch OLED display with 1080p. Both mobile devices will arrive with an always-on display mode and a dual front-facing speaker. The larger variant will be manufactured by LG, while HTC will produce the smaller model.
Click to read more
and watch the video
or