Google to focus on launching Pixel 2, XL 2 after releasing Android Oreo
Rate this title
The next-gen Pixel smartphones will arrive with Qualcomm's Snapdragon 835 processor.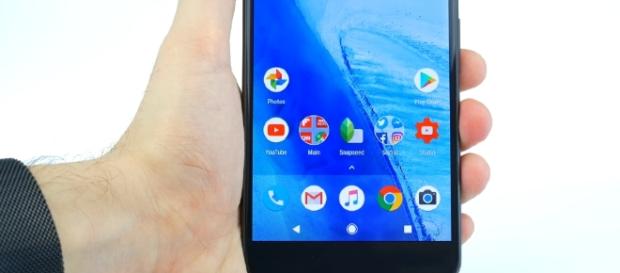 As three major smartphones will appear on the horizon, the handset enthusiasts must be ready for a major rivalry between Samsung's Galaxy Note 8, Apple's iPhone 8 and Google's Pixel 2. Obviously, the Galaxy Note 8 is the first out of the gate, while Apple will launch its 10th anniversary iPhone on September 8. Nonetheless, Google is also preparing to launch its Pixel 2 and Pixel XL 2.
Google appears to focus on launching its next-gen Pixel devices for the reason that the search engine giant has already released its Android 8.0 Oreo mobile operating system. The Pixel 2 and Pixel 2 XL smartphones are expected to arrive with a similar design to their predecessors.
Google is expected to decrease the bezels of the Pixel 2 and Pixel 2 XL smartphones. The company is also anticipated to diminish the glass sheet size of the handsets' back panel.
The next-gen Pixel smartphones will roll out with an Always On Display feature, according to Express. The functionality of this feature will be different compared to the current Pixel handsets' ambient display feature.
Smartphones without the 3.5mm headphone jack
According to 9to5Google, the company's upcoming smartphones will arrive without the 3.5mm headphone jack. The devices will instead feature a Google Assistant-powered headphones, identical to Apple AirPods. The smaller variant is expected to come along with a USB Type-C.
The larger Pixel variant will be manufactured by LG, while HTC will produce the smaller model.
This could indicate that the next-gen Pixel smartphones will come along with similar features as the LG V30 as well as HTC U11. For instance, the Pixel 2 XL will arrive with a bezel-less design, while the smaller variant will feature a squeezable frame.
Nonetheless, the 2017 Pixel devices [VIDEO] will not be powered by Qualcomm's Snapdragon 836 system on chip (SoC). As reported by Android Police, the processor might not even in the semiconductor company's pipeline yet. Now, tech enthusiasts and experts are expecting the smaller Pixel variant to feature the Snapdragon 835 chipset.
Launch date
The tech company might be launching its new smartphones with the same display from last year's iterations. The smaller variant will feature a 5-inch screen, while the larger model will have a 5.5-inch display. The next-gen Pixel devices will have an IP68 certification for water and dust resistance. Nevertheless, the search engine titan is expected to announce its highly anticipated smartphones on October 5 alongside a new wearable device, new Google Home speaker, and a new tablet.
Click to read more
and watch the video
or