Nokia 3 to receive Android 7.1.1 Nougat
It might not be available in US just yet but HMD Global is already preparing to update the entry-level Nokia 3.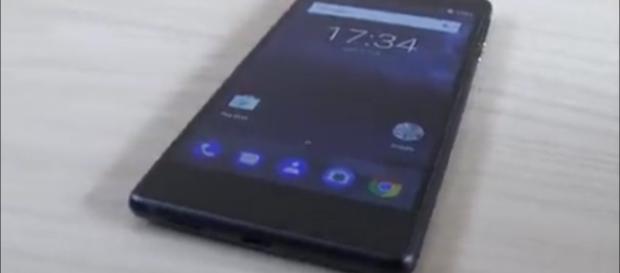 Nokia entered the smartphone market with the launch of a new range of #Android-powered devices this year. With the introduction of their latest line-up, the company promised that they would update them with the latest features as soon as possible. The phone is a budget friendly device.Standing true to their promise, they are now preparing to deploy Android 7.1.1 Nougat OS to its entry-level Nokia 3 smartphone. According to a report by Android Police, #Hmd Global's Chief Product Officer, Juho Sarvikas took to his official Twitter account to announce this news. In fact, several Nokia 3 users have already started receiving the alert.
Everything you need to know regarding the update
Android 7.1.1 Nougat is a massive upgrade from its previous iteration, 7.0.
Therefore, its size is quite larger than expected. Users are advised to install the update when they are connected to Wi-Fi as mobile data would probably slow the procedure down. Additionally, there are chances that the handset might just stop installing the update half-way. This can lead to the loss of data stored on the smartphone. Users can even install the update using 4G LTE cellular data. It is important that the smartphone is fully charged when the installation process is taking place. The size of the file is roughly 748MB. On the basis of this, Nokia 3 users must empty up space in their handsets.
What about Android Oreo?
As noted by Android Headlines, Nokia-branded smartphone users might have to wait for a bit longer for the latest Android Oreo update. The company has confirmed that they are currently in the process of releasing the OS to its smartphones towards the end of this year.
But, there hasn't been any official confirmation regarding an exact date as yet. Chances are that the company will take its own sweet time in providing Oreo. It will begin with one market, which will later be followed up by an international roll out. Nokia smartphones won't all receive the Oreo update at the same time. Google's Oreo comes along with new features, bug fixes, and multiple security enhancements. Its user interface has also received a significant revamp. Sony, Samsung, and Huawei have already signed up for the upgrade. The search giant's upcoming Pixel lineup is expected to come running on Oreo directly out of the box. Additional information regarding this matter will surface online soon. Stay tuned for more news and updates. #Entry Level