Microsoft Windows 10 to carry AR, VR features; to ditch Paint
The company revealed that the Windows 10 update will bring AR and VR features but is taking away Paint.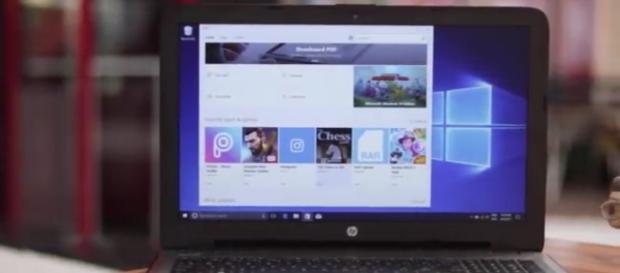 Microsoft confirmed that it is going to roll out its fourth Windows 10 update on October 17. The firm will be seen focusing on the software's gaming applications this time. With the special integration of augmented reality (AR) and Virtual Reality (VR) technology, they hope to provide users with a never-seen-before experience. At the same time, the update will come void of the decade-old Paint software.
The updates will be available soon
According to a report by Daily Mail, the update will be available for all the existing Windows 10 users.
An estimate of 500 million devices are waiting to get the updates. Most companies including Apple, Google, and Facebook are opting to integrate it into their products. Experts feel that it is the "next big thing" in the technology sector.
On a similar note, Microsoft is working towards the introduction of "mixed-reality" based hardware products. While these will primarily be aimed towards gamers, the company has also invented certain key features for business professionals as well.
What does company have to say?
Daily Mail reported Microsoft's Executive Vice President (Windows), Terry Myerson says that they want to enable their customers to immerse themselves in a new reality – "Mixed Reality." According to the company, "Mixed Reality" is the kind of technology that unifies AR and VR together. This makes things a lot more complicated than it seems. As noted by Macquarie analyst, Ben Schachter: Virtual Reality depends on head-mounted accessories like goggles or headset.
Augmented Reality – on the other hand, works directly on different electronic gadgets such as smartphones, computers, laptops, etc.
There's a vast difference between how the two functions. Therefore, even if a technology that provides an immersive experience of both the sides is invented, users will find a lot of difficulties to adapt to it.
The one news that came across as surprising to most is the elimination of the Paint software from its next Windows 10 update. The application was first introduced back in 1985 and has, since then received an endless number of upgrades. It usually comes pre-installed on any Windows-powered device. The firm launched a new version of it in 2016, called "Paint 3D," which essentially enabled users to create 3D pictures. Microsoft has probably planned on offering a more high-tech replacement for Paint in its future updates.
Click to read more
and watch the video
or