LG debuts V30 at IFA with special 'floating tab' feature
From the looks of it, LG's V30 seems to be focusing more on the design.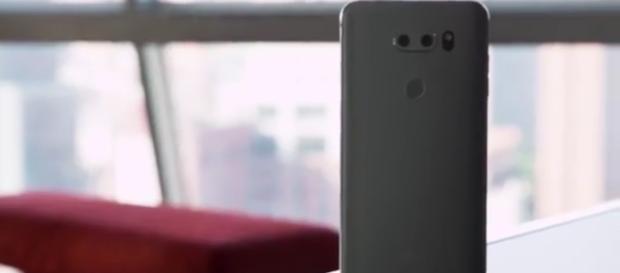 LG is back with the newfangled V30. The device packs all the elements of a standard Android smartphone phablet. It has a 6-inch screen with minimal bezels, Snapdragon 835 heartbeat, dual rear cameras, and a 4GB RAM. The device also sports a high-end OLED screen, featuring 2880 by 1440 resolution. From the looks of it, LG is focusing more on the design.
Availability in the US and around the world
According to Gotta Be Mobile, LG V30 might be available for purchase by the end of September in The US market. While according to a report by Ars Technica, the smartphone will first be available for sale in South Korea on September 21. Following which, it will hit the shelves in other markets such as Asia, Europe, Canada, Middle East and Africa.
Specs and features
According to a report by CNET, LG took to the official Ifa platform to announce its V30 flagship. The smartphone comes accompanied with several modern-day technologies including wireless charging and high-end video features. The company has eliminated the secondary screen in V30, which was a standard feature in both V10 and V20. Instead, the device includes something called as the "Floating tab," which is present on-screen in the movable form. The smartphone packs a high screen-to-body ratio, with 6-inch OLED display and 2,880 x 1,440 pixels resolution, tagged along with 18:9 aspect ratio.
The front panel is further protected by Corning's Gorilla Glass 5. The top and bottom bezels on the handset are minimal, with the edges completely void of it.
LG's V30 also boasts of water resistant capabilities, thereby delivering a tough competition to Samsung's Galaxy S8 and Note 8. Coming to its audio capabilities, the smartphone offers multiple video/image editing tools that can be used to capture, record and edit any kind of media. Furthermore, V30 features premium-quality 32-bit "Hi-Fi Quad" DAC and comes bundled with B&O headphones. The smartphone is made very easy to grip, as it measures 151.77mm x 75.4mm x 7.39mm when it comes to dimensions.
As noted by The Verge, the V30 flagship is powered by Qualcomm's Snapdragon 835 processor. The smartphone further comes paired with 4GB of RAM with either 64GB or 128GB ROM option. Users have the option of expanding the device's memory via its microSD card slot option if they'd like.
On the connectivity front, the smartphone offers 802.11ac Wi-Fi, Bluetooth 5.0 BLE, USB Type-C. The firm decided to go the Apple way by eliminating the 3.5mm headphone jack. On the basis of LG's announcement, the flagship will fall anywhere between $600 to $800.
Click to read more
and watch the video
or