iPhone 8 might be acquired in a better deal
The 10th anniversary iPhone is expected to arrive with an all-glass front.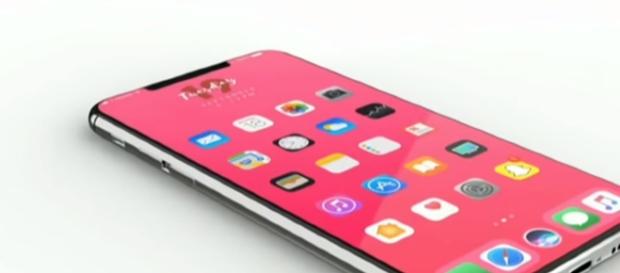 Apple is expected to reveal the long-awaited iPhone 8 during its press event on September 12. However, rumors and speculations seem to claim several new features on the 10th-year-anniversary device, which includes face recognition technology and an OLED display.
Along with the expected advancements of iPhone 8, the smartphone is expected to cost $1,000. The price of the handset is not unexpected, as the Cupertino based tech company already sells its iPhone 7 Plus 256GB model for $969. It will cost over $1,000 if the purchaser includes the $129 AppleCare plan. However, as reported by the Business Insider, Barclays analysts claimed that there might be a way to acquire Apple's upcoming iPhone 8 in a better deal.
The device might have a one-year free Apple Music subscription
Analysts have identified one way the company can persuade Apple enthusiasts to purchase the 10th year anniversary smartphone. The analysts predict that the company could offer a one-year free Apple Music subscription as well as 200GB iCloud free storage. The company's 200GB iCloud storage is available for $2.99 a month, while the one year subscription to Apple Music is available for $120.
The Barclays analysts based their prediction on a survey of wireless-service consumers, which discovered that about 40 million incremental units might be sold. Nonetheless, when the smartphone was combined with the free Apple Music subscription and 200GB iCloud storage, the number became greater to 64.4 million.
Smartphone's specs
According to Trusted Reviews, the iPhone 8 [VIDEO] is expected to arrive with a 5.8-inch edge-to-edge OLED display.
While most Apple enthusiasts are calling the upcoming smartphone the iPhone 8, some tipsters claimed that the company might dub it the iPhone X or iPhone Edition.
With the iPhone 8 rolling out with an all-glass front, its Touch ID feature will be located under the power button. The handset is expected to arrive with wireless charging technology and a dual camera setup for its augmented reality (AR) feature.
The mobile device [VIDEO] will come with an IP68 certification, which means the smartphone can be submerged up to 1.5 meters deep for up to 30 minutes. The handset will be powered by Apple's A11 processor. The device will run on iOS 11 operating system out of the box. The smartphone will be equipped with a Siri AI personal assistant, P2P payments and a support for LTE speeds up to 450Mbps.
Click to read more
and watch the video
or