iPhone 8 has a smaller battery than the iPhone 7
The new iPhone 8 and the iPhone 8 Plus has smaller batteries than its predecessors.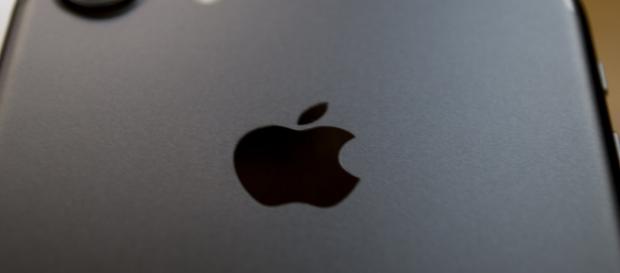 Apple launched the iPhone 8 and the iPhone 8 Plus on Tuesday, September 12, and will release the smartphones on September 22. Both the devices have improved specs and when compared to their predecessors, a better A11 processor, improved glass back panel, and an inclusion of wireless charging capability. However, the devices reportedly include a smaller battery when compared to the iPhone 7 and the iPhone 7 Plus.
Battery of the latest iPhones
Apple does not officially reveal the exact battery size, but reports have shown that the iPhone 7 houses a 1,960 mAh battery, while the bigger model comes with a 2,900 mAh battery.
According to a PhoneArena report, the new Apple smartphones were spotted on Chinese regulatory body TENNA's website. The listing suggests that the bigger model comes with a 2,675 mAh battery, while the smaller variant houses a 1,821 mAh battery.
Why has Apple reduced the battery capacity of its new phones?
The latest Apple smartphones are the first to offer wireless charging. The PhoneArena report suggests that including wireless charging capability and glass panels may have taken extra space, resulting in Apple whittling down the phones' battery capacities.
Does battery size reduction concern users?
Apple has not confirmed the battery size of the new iPhones. However, it appears that users will not be affected by the battery size reduction. According to Apple's website, the battery on the iPhone 8 and the iPhone 8 Plus will last "about the same" as their predecessors.
The company suggests that iPhone 8 owners can expect up to 21 hours of talk time, 13 hours of internet use, and up to 14 hours of video playback. Owners of the bigger sibling can get up to 14 hours of talk time, 12 hours of internet use and up to 13 hours of video playback.
The batteries of both the phones are also fast-charge capable, and users can get 50 percent charge within 30 minutes.
What else did the TENNA listing reveal?
Just like battery capacity, Apple does not reveal the RAM of its smartphones. The TENNA report suggests that the smaller model of the phone comes with 2 GB of RAM, while the bigger variant includes 3 GB of RAM.
Many mobile phones from competitors such as Samsung, LG, HTC, and more have handsets with 4 GB of RAM or more. However, Apple devices have performed well despite smaller RAM capacity. The new handsets are still to make their way to customers, and it remains to be seen if the reduced battery size results in any hiccups for the company.
Click to read more
and watch the video
or