Amazon Fire TV now supports 4K HDR streaming
However, its cross-platform Alexa integration leaves a lot to be desired.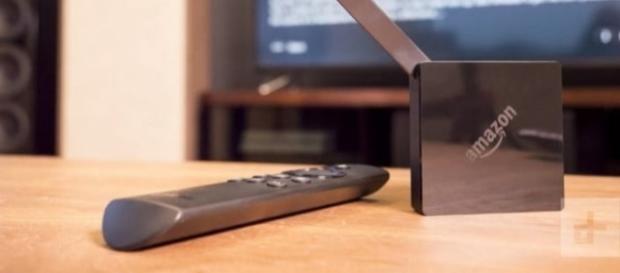 Amazon Fire TV is the latest media streamer from the company, and it has excited tech enthusiasts since its announcement. A review by The Verge tells us that it has everything one could want in a media streamer, but there are some flaws holding it back.
A capable streamer
The Amazon Fire TV is competitive when it comes to specs. It has a 1.5 Ghz dual-core processor and support for the Dolby Atmos system. The device is also updated to support 4K HDR streaming, which puts it up as a worthy competitor of Roku boxes or even the Apple TV 4K. The Amazon Fire TV also comes with Alexa, the company's digital assistant. Alexa works well enough with the Fire TV, and it can even sync with other Amazon devices like the Echo Dot.
Basically, Alexa acts as a bridge between devices. The user can control the Fire TV with other Amazon devices — like the Echo Dot — by using Alexa commands.
Held back by cross-platform integration
While Alexa on the Fire TV works well on its own, the syncing on other devices is unfortunately not implemented very well. The report by The Verge tells us that Alexa more often than not gets confused when dealing with commands that are submitted cross-platform.
"Integration with my Echo Dot was also hit-or-miss: [the command] 'Play Transparent' worked consistently, but I could never get 'Play Lore' to actually play the show. Instead, Alexa played a song called 'Lore' from Spotify on the tinny Echo Dot speaker," Verge reviewer Nilay Patel noted.
He further added that deep search is only available for Alexa on the Fire TV, and not on the other devices.
He realized this when he tried to play the show "Mindhunter" via the Echo Dot. Both his commands resulted in Alexa getting confused and playing the wrong thing. While it can be argued that the cross-platform Alexa integration is not really necessary for the Fire TV to be complete, it's still worth noting its shortcomings for people who plan to use the streamer with other Amazon devices.
Moreover, this is not a problem that is isolated to Alexa, but is a problem with digital assistants in general. Apple's Siri and Microsoft's Cortana have similar problems, and these are problems that can only be fixed by upgrading the digital assistant itself. That said, the Amazon Fire TV's 4K and HDR support more than makes up for its practically minor flaws. It's also good that the streamer is competitive price-wise, and is relatively one of the cheaper choices around. #Cross Platform #The Amazon