Google Pixel XL 2 release date, price to be announced next week
The flagship smartphone is the larger version of Google's flagship smartphone.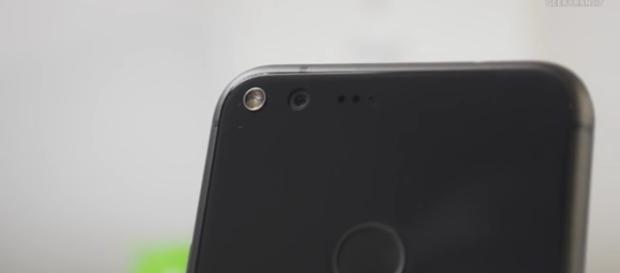 Google confirmed the existence of its Pixel line-up successor's right at the beginning of this year. Rumors and speculations about the smartphones have been showing up online ever since. According to a #Report by Tech Radar, most leaks now indicate that Google will unveil its 2017 flagship offering at an event on October 4 - next week. #Google Pixel Xl 2, which is the larger variant of what Google has to offer, is expected to come along with several major overhauls. The list includes below describes its screen size, battery capacity, price and camera.
Price, release date, availability
Google will introduce its Pixel XL 2 for a starting price of $849, a report by Tech Radar suggests.
The smaller version of the same smartphone is expected to come for $200 cheaper. The major difference between the two will be in terms of its battery size and screen resolution. Obviously, if users want more storage, they will probably have to pay a higher price for it. The 128GB of Pixel XL 2 will probably cost around $949. This makes the smartphone just as expensive as Apple's iPhone X. After unveiling the handset on October 4, the search giant will probably put it out for sale towards the end of the month.
Screen, display, design
Google's Pixel XL 2 is expected to feature a 5.5-inch AMOLED display with 2,560 x 1,440 pixels resolution. The handset will also include support for the company's DayDream technology, which is a mixture of virtual and augmented realities. The smartphone's aspect ratio might end up extending to 16:9.
The company is not expected to bring about major changes in terms of design. At first, they were rumored to settle for an edge-to-edge display. Soon enough, these speculations were refuted. Google will opt for thinner bezels but they won't opt for a bezel-less screen altogether. The smartphone's body will possibly be built using a mixture of glass and aluminum.
Camera, battery, OS
Most companies, including Apple, decided to integrate their flagships with a dual camera setup. Google was expected to pull off a similar deed. Much to the surprise of many, this is not going to take place. The company plans on sticking to a single rear camera setup. The smartphone's rear camera sensor will comprise of 12-megapixels and its front-sensor will consist of 7-megapixels. The cameras will come with the ability to shoot 4K videos. In terms of battery, the smartphone might house a 3,450mAh battery. The smartphones will run on Android Oreo directly out of the box. #Release Date