Apple testing under-the-display fingerprint sensor, reveals patent
The company seems to working on an under-the-display fingerprint scanner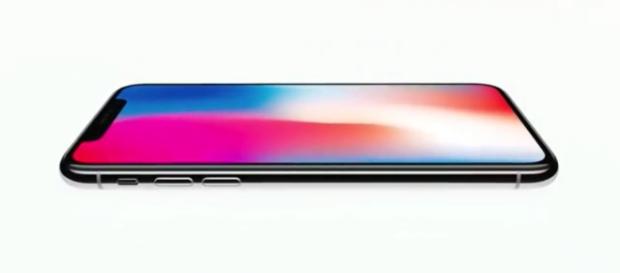 Apple eliminated its Touch ID technology with the launch of iPhone X. The device, which was unveiled at Apple's September 12 keynote event, comes void of the physical home button. Instead, the handset includes facial recognition technology, which the users can use to access it. According to a report by Tech Radar, the Cupertino giant's latest patent could possibly mean that they are still not done with the fingerprint scanning technology.
Apple's recent device
Apple decided to opt for a completely bezel-less front panel with its iPhone X smartphones. The firm chose LED display technology over LCD and packed the handset with a glass back, which included support for wireless charging ability.
One of the major reasons why Apple is believed to eliminate the physical home button, and consequently the Touch ID system, is because of the handset's design. The company prioritized delivering an impeccable edge-to-edge smartphone architecture with its 10th-anniversary-iPhone. Therefore, even if they are planning on integrating an under-the-display Fingerprint Scanner, the design of the handset would remain undeterred.
Fingerprint scanners are still the norm of the day. It would make sense for Apple to continue working on this technology for use in its future products. According to a report by The Verge, Apple was rumored to be working on this feature, way before they launched iPhone X. Many believed that they would pack their iPhone X with this ability but the new smartphone comes with 3D cameras that detect faces in a matter of milliseconds.
Issues with fingerprint sensor
It was suggested that Apple found it difficult to integrate the under-the-display Fingerprint Sensor because of the amount of space it took up in the product. The company has discovered a solution to this problem – an ultrasonic force sensor. The patent suggests that Apple is testing ultra-sonic force sensors with extreme touch-sensitivity on its products. This won't be any different than Apple's 3D Touch, which also responds to pressure.
The only difference between the two is that ultra-sonic force sensor occupies a much smaller space on a product than 3D touch. Space within a smartphone is, definitely, a limited commodity. Since this is spotted only in the form of a patent, there is no surety that Apple will end up integrating it into their future products. The company hasn't provided any confirmation regarding the matter either.
Click to read more
and watch the video
or