Google Pixel 2 to pack Snapdragon 835: Report
The chipset makes the bold promise of delivering a much better battery life.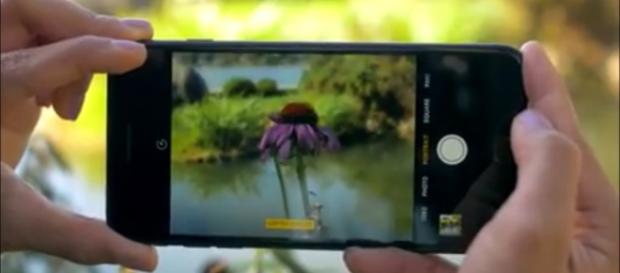 Google's next-generation Pixel smartphones will feature Qualcomm's #Snapdragon 835 chipset. The firm was previously rumored to pack its device with a new processor, possibly Snapdragon 836. A recent report by The Verge claims that both, Pixel 2 and Pixel XL 2 will contain the same chipset as most other flagship offerings. These include OnePlus 5, Samsung Galaxy Note 8, S8 and S8 Plus, Moto Z2 Force, Nokia 8 and LG V30. The report further adds that Google is expected to take the wraps off these smartphones on October 5.
Flagship to feature powerful processor
Google's Pixel 2 and Pixel XL 2 have long been in the headlines for equipping Snapdragon 836 system-on-chip.
According to a report by Android Authority, these phones would be the first in the market to include the yet-to-be announced processor. However, the latest report has refuted these rumors. Sources have apparently made the confirmation with both XDA Developers and Android Police regarding the same. While this news has disappointed many fans, it is not necessarily a bad thing. Qualcomm's Snapdragon 835 is a beast when it comes to supplying power to devices. Its proof lies in the numerous benchmark results that have made it online.
The chipset makes the bold promise of delivering a much better battery life than one could expect. At the same time, if Google were to pack its flagship with Snapdragon 836, the company would have had an upper hand. On the basis of multiple speculations, the firm isn't going to pack the smartphones with revolutionary features.
Therefore, it was crucial for Google to include something in its smartphones that could make it stand apart.
Galaxy S9 to come up with Snapdragon 836?
According to a report by Tech Radar, the sources haven't confirmed whether #Google Pixel XL 2 will also be powered by Snapdragon 835. Nonetheless, the chances of the device carrying a Snapdragon 836 are low so it is safe to assume that it will pack the same as Pixel 2. Qualcomm, on the other hand, is speculated to introduce its next-generation processor in the first quarter of 2018. Most of next year's flagship smartphones will mostly be powered by that chipset. Samsung has been making a lot of headlines lately, for planning to pack its Galaxy S9 with Qualcomm's (yet to be announced) processor. The South Korean firm is rumored to unveil its S9 in January, followed by an official global market rollout in February. #System On Chip