Refurbished Google Pixel retailing for $329.99 at eBay
An offer on eBay gives people a chance to own a refurbished Google Pixel handset for just $329.99.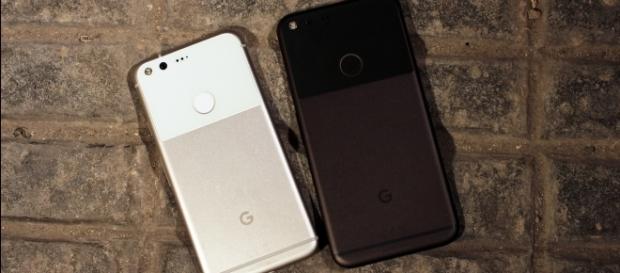 Google is expected to reveal two new handsets in its Pixel series on October 5. Allegedly named the Pixel 2 and the Pixel 2 XL, the handsets will feature updated specs and design, in line with the other premium flagships released this year. There is a lot of anticipation for the upcoming handsets, as fans of last year's Pixel and Pixel XL devices are looking forward to getting their hands on the newer smartphones. In anticipation to the latest devices, eBay is now offering a great deal on the smaller Pixel device from 2016.
What does the eBay deal include?
The original price of the Pixel device may be a tad on the higher side for some smartphone enthusiasts. For these people, eBay's offer will be quite enticing.
The e-retailer is selling Verizon-locked 32 GB version of the Google Pixel at a discounted rate of just $329.99. It is worth noting that the same Verizon-locked handset from the carrier's store would cost $649.99. So, this deal is almost cutting the price by half.
However, before ordering the handset through eBay, it must be noted that the Pixel on offer is not a new smartphone, but a Refurbished one. Most refurbished devices are sold in an almost new condition, with at least six months of the manufacturer's warranty still in place. This means that the Pixel handset through eBay may have slight scratches and scrapes.
This deal also lets users select between two color variants of the Pixel, namely Quite Black and Very Silver.
Regardless of which variant one may buy through this eBay offer, all of the devices on offer is Verizon-locked. This means that they will only work on that particular network and users will not be able to change the carriers on the handsets.
Google Pixel specs
Being the smaller unit in the Pixel series, the handset sports a 5-inch Full HD AMOLED display with glass and metal design. It is powered by the Snapdragon 821 chipset and runs on 4 GB of RAM. The variant on sale offers 32 GB of storage, which cannot be expanded any further as the handset does not support microSD card.
On the back, it sports a 12.3-megapixel primary lens with laser autofocus and dual LED flash. The Google Pixel also boasts an 8-megapixel selfie sensor.
The handset runs on Android Nougat but can be upgraded to the latest Android Oreo platform. Other features include a rear-mounted fingerprint sensor and a 2,770 mAh battery. Users who do not want to buy a refurbished device can wait, since most retailers would offer a discounted price on the brand-new Pixel and Pixel XL devices soon as well.
Click to read more
and watch the video
or