Gmail finally converts numbers and addresses into clickable links
Google has rolled out an update that automatically detects contacts, phone numbers, and addresses in Gmail and turns them into hyperlinks.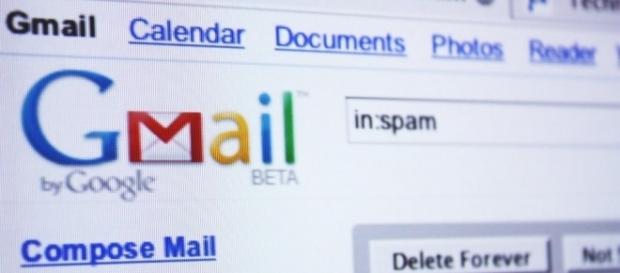 Gmail is used by many people all over the world to communicate with ease. The e-mail service has from time to time introduced many features, which have aided users in saving time and multitasking. The new Smart Replies feature that Gmail rolled out for its smartphone users are one such example. However, for a long time, a highly requested feature was missing from the interface of the popular email service. Previously, Gmail users had to copy Addresses and Phone Numbers manually and paste them into other apps. On September 18th, Google rolled out an update that eliminated this necessity.
Gmail rolls out update to turn contacts and addresses into links
With this feature in place, users will no longer have to manually copy and paste an address on Google Maps to see where it is located, or copy paste a phone number before dialling it from the default phone app.
With the rollout of the much-requested update, if a contact, phone number, or address is enclosed in an e-mail, Gmail will automatically detect them and convert them into hyperlinks.
By clicking on these hyperlinks, a user will be redirected to related apps. For instance, clicking on an address will take the user to the Maps app so that the receiver can see where the spot is located. Clicking on the e-mail address written in the received mail will open the compose mail box from the default mail app, whereas clicking on a phone number will open the default phone app so that the user can save the number or even make a call.
Addresses and contacts in Gmail will soon get converted into hyperlinks
It was high time that this feature was rolled out to users as more often than not, contact information and addresses are exchanged on Gmail between family, friends, as well as colleagues.
When one is hurrying or multitasking, it is cumbersome and also frustrating to copy and paste information from the e-mail to other third-party apps. To make the process simpler, this feature has been rolled out by Google to Inbox and Gmail running on web, Android, and iOS. While one can make calls from iOS- and Android-powered smartphones, in web, the person can only see the addresses in Maps and open the compose mail box by clicking on an e-mail address' hyperlink. The availability of a hyperlink will offer users easy access.
Users of the service will undoubtedly welcome the new feature the update brings their way. Have you received the update to your phone yet?
Click to read more
and watch the video
or