Essential PH-1 is coming soon for purchase at Best Buy
The device was supposed to be launched back in June but the debut date got postponed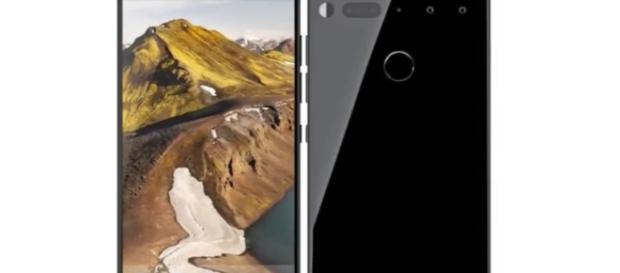 Android co-founder #Andy Rubin unexpectedly announced his plans on introducing a new smartphone with top-notch security features sometime earlier this month. After the brief announcement and a couple of leaks later, the smartphone was finally officially revealed for public viewing. Andy Rubin then went on to claim that the smartphones will be available for purchase sometime in #June. However, that clearly never took place. Now it appears like he is finally ready to roll his latest innovation out for purchase. If reports are believed to be true then the Essential PH-1 smartphone will be available to purchase on the official Best Buy platform soon.
The company has already listed out the smartphone with a promotional photo and a teaser that claims that the Essential PH-1 will be available for purchase soon. Users will be able to buy both, the Unlocked and Sprint variants of the Essential PH-1 device on the official Best Buy platform.
Let's talk about the specifications
Andy Rubin's Essential PH-1 smartphone falls in the high-end category. The device features a 5.7-inch Quad HD display and is powered by the Qualcomm Snapdragon 835 system-on-chip – which puts the smartphone in direct competition with other smartphones that carry the same processor, including Samsung Galaxy S8, OnePlus 5 and others. Storage-wise, the device offers 4GB of RAM along with 128GB of internal storage. Unfortunately, users do not have the option of expanding the memory.
The smartphone houses a decent 3,040mAh battery and runs on the Android 7.1 Nougat operating system. There's no news on whether the device will be receiving the latest Android update anytime soon. The smartphone also packs a dual rear camera with 13-megapixels sensors, which is further complimented by an 8-megapixel front shooter as well.
Price of the phone
Like mentioned previously, Andy Rubin's Essential PH-1 smartphone is going to be available on the official Best Buy platform in two variants – an unlocked version which will be priced at around $699, and the Sprint model which will come at a price of $749. There are obviously high hopes pinned on this device as it is the first flagship smartphone introduced by Android co-founder Andy Rubin, who has made high claims regarding the smartphone's functionalities. Whether the smartphone manages to beat other big smartphone brands in the market, which have been existing for years, is a question that only time can answer. #Ph 1